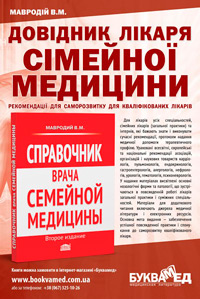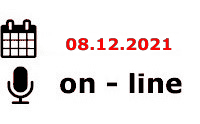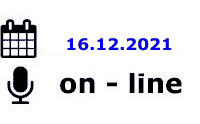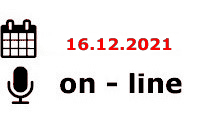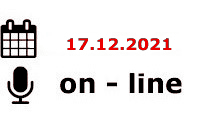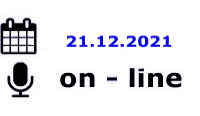 ---
СІМЕЙНІ ЛІКАРІ ТА ТЕРАПЕВТИ
---
НЕВРОЛОГИ, НЕЙРОХІРУРГИ, ЛІКАРІ ЗАГАЛЬНОЇ ПРАКТИКИ, СІМЕЙНІ ЛІКАРІ
---
КАРДІОЛОГИ, СІМЕЙНІ ЛІКАРІ, РЕВМАТОЛОГИ, НЕВРОЛОГИ, ЕНДОКРИНОЛОГИ
---
СТОМАТОЛОГИ
---
ІНФЕКЦІОНІСТИ, СІМЕЙНІ ЛІКАРІ, ПЕДІАТРИ, ГАСТРОЕНТЕРОЛОГИ, ГЕПАТОЛОГИ
---
ТРАВМАТОЛОГИ
---
ОНКОЛОГИ, (ОНКО-ГЕМАТОЛОГИ, ХІМІОТЕРАПЕВТИ, МАМОЛОГИ, ОНКО-ХІРУРГИ)
---
ЕНДОКРИНОЛОГИ, СІМЕЙНІ ЛІКАРІ, ПЕДІАТРИ, КАРДІОЛОГИ ТА ІНШІ СПЕЦІАЛІСТИ
---
ПЕДІАТРИ ТА СІМЕЙНІ ЛІКАРІ
---
АНЕСТЕЗІОЛОГИ, ХІРУРГИ
"Pain. Joints. Spine." 1 (21) 2016
Dynamics of the tumor necrosis factor α at the osteopenic syndrome in pregnant women with perinatal infections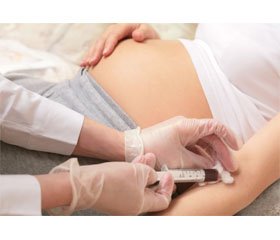 Authors:

Manasova G., Zelinsky A. - Odessa State National Medical University, Odessa, Ukraine; Chumak Z. - Maternity home № 5, Odessa, Ukraine; Manasov M. - Health resort of State Border Service of Ukraine



Categories:

Rheumatology, Traumatology and orthopedics



Sections:

Medical forums
The article was published on p. 76-77
Introduction. The special role in the maintenance of immune homeostasis during pregnancy belongs cytokines like intercellular interaction mediators. Tumor necrosis factor α (TNF-α) is the multifunctional pro-inflammatory cytokines and are now widely discussed its role in bone's metabolism.
Objective. To study of the dynamic level of TNF-α in healthy pregnant women and pregnant women with osteopenic syndrome with verified perinatal infection (VPI) in the gestation's dynamics was.
Materials and мethods. The 3 groups of pregnant women was examined: IA — the 192 women with osteopenic syndrome and VPI, IB – 43 women with VPI without osteopenia and II group — 128 healthy women. Inspection was spent in 2th, 3rd trimesters of pregnancy.
By the chemiluminescence immunoassay method defined concentration TNF-α in blood. The structural condition of the bone tissue was defined by the ultrasound osteodensytometric method.
By age, parity births, according extragenital diseases the survey group had no significant difference.
Variance of the Z-criterion in 2nd (–1.31 ± 0.04 SD) and 3rd (–1.98 ± 0.04 SD) trimester in the group I-A corresponded osteopenic syndrome already from second trimester (РIA–II, РIA–IВ, РIВ–II < 0.01). In with increasing gestational age in the group IB (–0,90 ± 0,04 SD — 2nd trimester; –1.60 ± 0.07 SD — 3rd trimester) and in II group (–0.65 ± 0.03 SD and –1.22 ± 0.03 SD) deviation from the Z-criterion also showed of the bone's mineral density decrease. The bone quality index in all groups decreased with increasing gestational age (group IA: from 73.95 ± 0.65 to 65.37 ± 0.63 %; group IB: with 80.37 ± 0.94 to 71,91 ± 0,96 %; group II: from 85,25 ± 0,59 to 77,09 ± 0,61 %). At the perinatal infections all the osteodensytometrical parameters reliably were below.
Activity of the ФНО-α in 2nd (10.30 ± 0.15 pg/ml) and 3rd (2,98 ± 0,16 pg/ml) trimester at the osteopenic syndrome on the infections background significantly (р < 0,001) exceeds its activity at healthy pregnant women (5,37 ± 0,17 и 6,94 ± 0,18 pg/ml).
Сonclusion. In pregnant women with the verified perinatal infection rates of ultrasonographic densitometry demonstrate significant decrease of the bone mineral density. In pregnant women with perinatal infection without osteopenic syndrome TNF-α level higher than that of healthy women, but lower than those infected and osteopenia. Possibly, the persisting infection and the high levels ФНО-α assist reduction of the bone tissue mineral density.