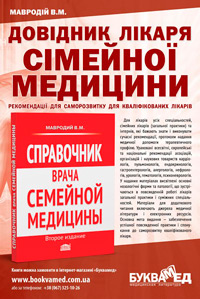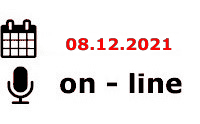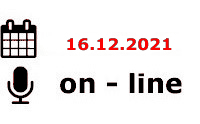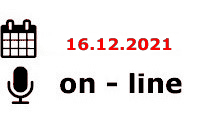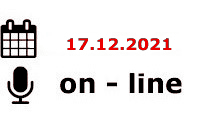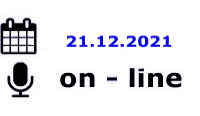 ---
СІМЕЙНІ ЛІКАРІ ТА ТЕРАПЕВТИ
---
НЕВРОЛОГИ, НЕЙРОХІРУРГИ, ЛІКАРІ ЗАГАЛЬНОЇ ПРАКТИКИ, СІМЕЙНІ ЛІКАРІ
---
КАРДІОЛОГИ, СІМЕЙНІ ЛІКАРІ, РЕВМАТОЛОГИ, НЕВРОЛОГИ, ЕНДОКРИНОЛОГИ
---
СТОМАТОЛОГИ
---
ІНФЕКЦІОНІСТИ, СІМЕЙНІ ЛІКАРІ, ПЕДІАТРИ, ГАСТРОЕНТЕРОЛОГИ, ГЕПАТОЛОГИ
---
ТРАВМАТОЛОГИ
---
ОНКОЛОГИ, (ОНКО-ГЕМАТОЛОГИ, ХІМІОТЕРАПЕВТИ, МАМОЛОГИ, ОНКО-ХІРУРГИ)
---
ЕНДОКРИНОЛОГИ, СІМЕЙНІ ЛІКАРІ, ПЕДІАТРИ, КАРДІОЛОГИ ТА ІНШІ СПЕЦІАЛІСТИ
---
ПЕДІАТРИ ТА СІМЕЙНІ ЛІКАРІ
---
АНЕСТЕЗІОЛОГИ, ХІРУРГИ
International neurological journal 5 (91) 2017
Clinical masks of orphan diseases: Canavan disease (OMIM 271900): scientific review and case report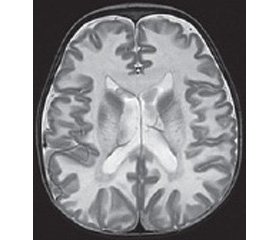 Authors:

Кирилова Л.Г., Юзва О.О., Мірошников О.О., Михайлець Л.П.
ДУ «Інститут педіатрії, акушерства і гінекології НАМН України», м. Київ, Україна



Categories:

Neurology



Sections:

Specialist manual
Summary
У статті автори торкаються проблеми своєчасної діагностики орфанних захворювань. Звертається увага практикуючих лікарів на клінічні маски, під якими можуть перебігати рідкісні хвороби, для розширення кругозору, адже більшість орфанних захворювань перебігають із клінічними проявами відомих хвороб. Досить часто від початку клінічних проявів до постановки вірного діагнозу пацієнти проходять довгий шлях. Із власного досвіду наводиться приклад діагностичного шляху від перших клінічних проявів до постановки діагнозу в дитини з рідкісним захворюванням — хвороба Канаван.
В статье авторы затрагивают проблему своевременной диагностики орфанных заболеваний. Обращается внимание практикующих врачей на клинические маски, под которыми могут протекать редкие болезни, для расширения кругозора, ведь большинство орфанных заболеваний имеют клинические проявления известных болезней. Нередко от начала клинических проявлений до постановки верного диагноза пациенты проходят долгий путь. Из собственного опыта приводится пример диагностического пути от первых клинических проявлений до постановки диагноза у ребенка с редким заболеванием — болезнью Канаван.
In the article, the authors consider the problem of timely diagnosis of orphan diseases. Attention is drawn to clinical masks under which rare diseases can go through to expand the outlook of medical practitioners, since most orphan diseases go beyond the clinical manifestations of known diseases. Quite often, from the onset of clinical manifestations to the correct diagnosis, patients go a long way. An example is presented of a diagnostic path from the first clinical manifestations to the diagnosis in a child with a rare condition — Canavan disease.
Keywords
орфанні захворювання; хвороба Канаван; пренатальна діагностика
орфанные заболевания; болезнь Канаван; пренатальная диагностика
orphan diseases; Canavan disease; prenatal diagnosis
1. Lim L., Nutt S., Sen A. Experiences of Rare Diseases: An Insight from Patients and Families. — December 2010. — Available at: http://www.raredisease.org.uk/documents/ RDUK-Family-Report.pdf.
2. Bavisetty S. et al. Emergence of pediatric rare diseases // Rare Diseases. — 2013. — Vol. 1. — Available at: http://www.tandfonline.com/doi/full/10.4161/rdis.23579.
3. Rare Diseases UK. Key Statistics from the RDUK Report "Experiences of Rare Diseases: An Insight from Patients and Families". — Available at: http://raredisease.org.uk/ index.htm
4. Engel P.A. et al. Physician and patient perceptions regarding physician training in rare diseases: the need for stronger educational initiatives for physicians // Journal of Rare Disorders. — 2013. — Vol. 1, Issue 2.
5. EURORDIS. The Voice of 12,000 Patients.Experiences and Expectations of Rare Disease Patients on Diagnosis and Care in Europe. — Available at: http://www.eurordis.org/IMG/pdf/voice_12000_patients/EURORDISCARE_FULLBOOKr.pdf
6. Евтушенко С.К. Этиология и патогенез церебрального паралича у детей (новый взгляд на старую проблему) // Міжнародний неврологічний журнал. — 2014. — № 3(65). — С. 117-123.
7. Scriver C.R., Beaudet A.L., Sly W.S., Valle D. The metabo–lic and molecular bases of іnherited disease. — 8 еd. — New York, 2001. — 28. — 5799-5807.
8. Canavan M.M. Schilder's Encephalitis Periaxialis Diffusa. Report of a Case in a Child Aged Sixteen and One-Half Months // Archives of Neurology and Psychiatry. — 1931. — 25(2). — 299-308. doi:10.1001/archneurpsyc.1931.02230020085005.
9. Canavan Myrtelle M. (Myrtelle May), b. 1879. Papers, 1898-1945: Finding Aid.Harvard University Library Online Archival Search Information System. Biographical Note. — Accessed July 21, 2009.
10. Dr. Myrtelle May Canavan. National Library of Medicine: Changing the Face of Medicine: Physicians. — Accessed July 21, 2009.
11. Fares F., Badarneh K., Abosaleh M., Harari-Shaham A., Diukman R., David M. Carrier frequency of autosomal-recessive disorders in the Ashkenazi Jewish population: should the rationale for mutation choice for screening be reevaluated? // Prenat. Diagn. — 2008. — 28. — 236-41.
12. Kaul R., Balamurugan K., Gao G.P., Matalon R. Canavan disease: genomic organization and localization of human ASPA to 17p13-ter and conservation of the ASPA gene during evolution // Genomics. — 1994a. — 21. — 364-70.
13. Karimzadeh P., Jafari N. et al. The Clinical Features and Diagnosis of Canavan's Disease: A Case Series of Iranian Patients // Iran J. Child Neurol. — 2014 Autumn. — 8(4). 66-71.
14. Breitbach-Faller N., Schrader K., Rating D., Wunsch R. Ultrasound findings in follow-up investigations in a case of aspartoacylase deficiency (canavan disease) // Neuropediatrics. — 2003. — 34. — 96-9.
15. Случай лейкодистрофии Канавана-Ван-Богарта-Бертранда / С.В. Михайлова, Е.Ю. Захарова, А.М. Букина, Е.С. Ильина, А.Я. Покровская, И.Д. Федонюк, Р.Ц. Бембеева А.С. Петрухин // Журн. неврологии и психиатрии
им. Корсакова. — 2004. — Т. 104, № 4. — С. 50-54.
16. Hoshino H. Canavan disease: Clinical features and recent advances in research // Pediatrics International. — 2014. — 56. — 477-483.
17. Matalon R.M., Michals-Matalon K. Spongy degeneration of the brain, Canavan disease: biochemical and molecular findings // Front Biosci. — 2000. — 5. — D307-11.
18. Yalcinkaya C., Benbir G., Salomons G.S., Karaarslan E., Rolland M.O., Jakobs C., van der Knaap M.S. Atypical MRI findings in Canavan disease: a patient with a mild course // Neuropediatrics. — 2005. — 36. — 336-9.
19. Zeng B.J., Wang Z.H., Torres P.A., Pastores G.M., Leone P., Raghavan S.S., Kolodny E.H. Rapid detection of three large novel deletion of the aspartoacylase gene in non-jewish patients with Canavan disease // Mol. Genet. Metab. — 2006. — 89. — 156-63.
20. Kurczynski T.W., Victorio M.C. Atypical Canavan disease associated with a p.A305E mutation and a p.P257R novel variant in the aspartoacylase gene. Abstract 312. — Vancouver, Canada: American College of Medical Genetics Annual Clinical Genetics Meeting, 2011.
21. Michals K., Matalon R. Canavan disease // Raymond G.V., Eichler F., Fatemi A., Naidu S., eds. Leukodystrophies. — London: Mac Keith Press, 2011. — 156-69.
22. Sugarman E.A., Allitto B.A. Carrier testing for seven diseases common in the Ashkenazi Jewish population: implications for counseling and testing // Obstet. Gynecol. — 2001. — 97. — S38-S39.
23. Traka M., Wollmann R.L., Cerda S.R., Dugas J., Barres B.A. Popko B. Nur7 is a nonsense mutation in the mouse aspartoacylase gene that causes spongy degeneration of the CNS // J. Neurosci. — 2008. — № 28. — 537-49.
24. Al-Dirbashi O.Y., Kurdi W., Imtiaz F., Ahmad A.M., Al-Sayed M., Tulbah M., Al-Nemer M., Rashed M.S. Reliable prenatal diagnosis of Canavan disease by measuring N-acetylaspartate in amniotic fluid using liquid chromatography tandem mass spectrometry // Prenat. Diagn. — 2009. — 29. — 477-80.
25. Van der Knaap M.S. Canavan Disease, Magnetic Resonance of Myelination and Myelin Disorders. — 3rd ed. — Berlin: Springer, 2005. — 326-33.
26. McPhee S.W., Janson C.G., Li C., Samulski R.J., Camp A.S., Francis J., Shera D., Lioutermann L., Feely M., Freese A., Leone P. Immune responses to AAV in a phase I study for Canavan disease // J. Gene Med. — 2006. — 8. — 577-88.
27. Assadi M., Janson C., Wang D.J., Goldfarb O., Suri N., Bilaniuk L., Leone P. Lithium citrate reduces excessive intra-cerebral N-acetyl aspartate in Canavan disease // Eur. J. Paediatr. Neurol. — 2010. — 14. — 354-9.
28. Anikster Y., Zevin S. et al. A safety trial of high dose glyceryl triacetate for Canavan disease // Mol. Genet. Metab. — 2011. — 103. — 203-6.
29. Francis J.S., Markov V., Leone P. Dietary triheptanoin rescues oligodendrocyte loss, dysmyelination and motor function in the nur7 mouse model of Canavan disease // J. Inherit. Metab. Dis. — 2014. — 37. — 369-81.