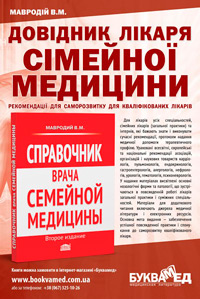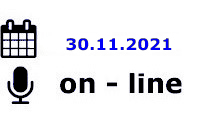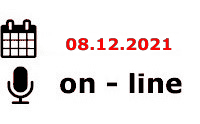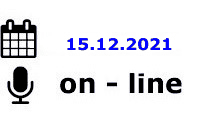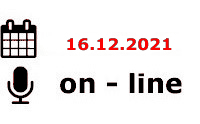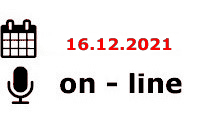 ---
СІМЕЙНІ ЛІКАРІ ТА ТЕРАПЕВТИ
---
НЕВРОЛОГИ, НЕЙРОХІРУРГИ, ЛІКАРІ ЗАГАЛЬНОЇ ПРАКТИКИ, СІМЕЙНІ ЛІКАРІ
---
КАРДІОЛОГИ, СІМЕЙНІ ЛІКАРІ, РЕВМАТОЛОГИ, НЕВРОЛОГИ, ЕНДОКРИНОЛОГИ
---
СТОМАТОЛОГИ
---
ІНФЕКЦІОНІСТИ, СІМЕЙНІ ЛІКАРІ, ПЕДІАТРИ, ГАСТРОЕНТЕРОЛОГИ, ГЕПАТОЛОГИ
---
ТРАВМАТОЛОГИ
---
ОНКОЛОГИ, (ОНКО-ГЕМАТОЛОГИ, ХІМІОТЕРАПЕВТИ, МАМОЛОГИ, ОНКО-ХІРУРГИ)
---
ЕНДОКРИНОЛОГИ, СІМЕЙНІ ЛІКАРІ, ПЕДІАТРИ, КАРДІОЛОГИ ТА ІНШІ СПЕЦІАЛІСТИ
---
ПЕДІАТРИ ТА СІМЕЙНІ ЛІКАРІ
---
АНЕСТЕЗІОЛОГИ, ХІРУРГИ
"Pain. Joints. Spine." Том 9, №1, 2019
Polylactide-based biomaterial and its use as bone implants (analytical literature review)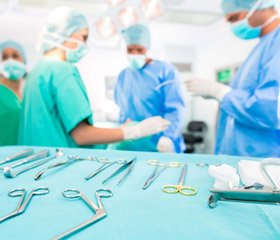 Authors:

Дєдух Н.В. (1), Макаров В.Б. (2), Павлов А.Д. (3)
1 - ДУ «Інститут геронтології імені Д.Ф. Чеботарьова НАМН України», м. Київ, Україна
2 - ДЗ «Спеціалізована багатопрофільна лікарня № 1 МОЗ України», м. Дніпро, Україна
3 - Харківська медична академія післядипломної освіти, м. Харків, Україна



Categories:

Rheumatology, Traumatology and orthopedics



Sections:

Specialist manual
Summary
У багатьох галузях медицини широке застосування отримали імплантати з різних синтетичних та природних біоматеріалів. Серед матеріалів, що частіше використовують для створення імплантатів, полілактид (PLA), особливістю якого є біодеградація в ділянках імплантації, остеоінтеграція, здатність індукувати процеси утворення кісткової тканини та висока біосумісність з організмом. Мета огляду: проаналізувати та узагальнити дані щодо перебудови в кістці біорезорбуючих біоматеріалів на основі полілактиду та визначити тенденції розвитку проблеми. В огляді літератури подано загальну характеристику та визначено історичні віхи розвитку проблеми та використання деградуючих полімерів у кістковій хірургії. Надані дані щодо факторів, що впливають на біодеградацію в кістках цього біоматеріалу, та визначено особливості його остеоінтеграції залежно від складу. Наведено дані щодо використання PLA та співполімерів у кістковій хірургії та регенераторній медицині. Важливим напрямком майбутніх досліджень буде розробка композитних біоматеріалів на основі PLA з бажаними якостями остеоінтеграції та керованою біодеградацією. Подано нові тенденції розвитку напрямку використання в кістковій хірургії імплантатів на основі композитних матеріалів, виготовлених на основі PLA, та новітні способи створення імплантатів та композитів із використанням 3D-принтера.
Во многих областях медицины широкое применение получили имплантаты из различных синтетических и природных биоматериалов. Среди материалов, которые наиболее часто используют для создания имплантатов, полилактид (PLA), особенностью которого являются биодеградация в участках имплантации, остеоинтеграция, способность индуцировать процессы образования костной ткани и высокая биосовместимость с организмом. Цель обзора: проанализировать и обобщить данные о перестройке в кости биорезорбирующих биоматериалов на основе полилактида и определить тенденции развития проблемы. В обзоре литературы представлена общая характеристика и определены исторические вехи развития проблемы и использования деградирующих полимеров в костной хирургии. Представлены данные относительно факторов, влияющих на биодеградацию в костях этого биоматериала, и определены особенности его остеоинтеграции в зависимости от состава. Приведены данные по использованию PLA и сополимеров в костной хирургии и регенераторной медицине. Важным направлением будущих исследований будет разработка композитных биоматериалов на основе PLA с желаемыми качествами остеоинтеграции и управляемой биодеградацией. Представлены новые тенденции развития направления использования в костной хирургии имплантатов на основе композитных материалов, изготовленных из PLA, и новые способы создания имплантатов с использованием 3D-принтера.
In many areas of medicine, implants from various synthetic and natural biomaterials are widely used. One of the materials that are most often used to create implants is polylactide (PLA), a feature of which is biodegradation in implantation sites, osseointegration, the ability to induce bone formation and high biocompatibility with the body. Aim of the review is to analyze and summarize data on the rearrangement in the bone of biodegradable biomaterials based on polylactide and to identify trends in the development of the problem. The review of the literature presents a general description of PLA and identifies historical milestones in the development of the problem and the use of biodegradable polymers in bone surgery. The data on the factors affecting the biodegradation of this biomaterial in the bones are presented and the peculiarities of its osseointegration are determined depending on composition. The data on the use of PLA and copolymers in bone surgery and regenerative medicine are given. An important direction for future researches will be the development of composite biomaterials based on PLA with the desired qualities of osseointegration and controlled biodegradation. New trends in the use of implants based on composite materials made from PLA in bone surgery and creation of implants using 3D printing are presented.
Keywords
полілактид; PLA; композитні матеріали; імплантати; біодеградація; кісткова хірургія
полилактид; PLA; композитные материалы; имплантаты; биодеградация; костная хирургия
polylactide; PLA; composite materials; implants; biodegradation; bone surgery
For the full article you need to subscribe to the magazine.
Bibliography
1. Alsaheb RA., Aladdin A, Othman NZ, et al. Recent applications of polylactic acid in pharmaceutical and medical industries. J Chem Pharm Res. 2015;7(12):51-63. doi: 10.1023/B:ABME.0000007802.59936.fc.
2. Ambrose CG, Clanton TO. Bioabsorbable implants: review of clinical experience in orthopedic surgery. Ann Biomed Eng. 2004 Jan;32(1):171-7.
3. Atali O, Gocmen G, AktopS, Ak E, Basa S, Cetinel S. Bone healing after biodegradable mini-plate fixation. Acta Cir Bras. 2016 Jun;31(6):364-70. doi: 10.1590/S0102-865020160060000001.
4. Balakrishnana H, Hassana A, Wahita MU, Yussufa AA, Razakb SBA. Novel toughened polylactic acid nanocomposite: Mechanical, thermal and morphological properties. Mater Des. 2010;31(7):3289-3298. doi: 10.1016/j.matdes.2010.02.008.
5. Bleach NC, Nazhat SN, Tanner KE, Kellomäki M, Törmälä P. Effect of filler content on mechanical and dynamic mechanical properties of particulate biphasic calcium phosphate-polylactide composites. Biomaterials. 2002 Apr;23(7):1579-85. doi: 10.1016/S0142-9612(01)00283-6.
6. Bohner M. Resorbable biomaterials as bone graft substitutes. Materials Today. 2010;13(1-2):24-30. doi: 10.1016/S1369-7021(10)70014-6.
7. Böstman OM, Pihlajamäki HK. Adverse tissue reactions to bioabsorbable fixation devices. Clin Orthop Relat Res. 2000 Feb;(371):216-27.
8. Böstman OМ, Pihlajamäki HК. Clinical biocompatibility of biodegradable orthopaedic implants for internal fixation: a review. Biomaterials. 2000 Dec;21(24):2615-21. doi: 10.1016/S0142-9612(00)00129-0.
9. Chou YC, Lee D, Chang TM, et al. Development of a three-dimensional (3D) printed biodegradable cage to convert morselized corticocancellous bone chips into a structured cortical bone graft. Int J Mol Sci. 2016 Apr 20;17(4). pii: E595. doi: 10.3390/ijms17040595.
10. Coe JD. Instrumented transforaminal lumbar interbody fusion with bioabsorbable polymer implants and iliac crest autograft. Neurosurg Focus. 2004 Mar 15;16(3):E11. doi: 10.3171/foc.2004.16.3.12.
11. Cutright DE, Hunsuck EE, Beasley JD. Fracture reduction using a biodegradable material, polylactic acid. J Oral Surg. 1971 Jun;29(6):393-7.
12. Danoux CB, Barbieri D, Yuan H, de Bruijn JD, van Blitterswijk CA, Habibovic P. In vitro and in vivo bioactivity assessment of a polylactic acid/hydroxyapatite composite for bone regeneration. Biomatter. 2014;4:e27664. doi: 10.4161/biom.27664.
13. Davachi SM, Kaffashi B. Polylactic Acid in Medicine. Polymer-Plastics Techno–logy and Engineering. 2015;54(9):944-967. doi: 10.1080/03602559.2014.979507.
14. Dedukh NV, Nikolchenko OA, Makarov VB. Restructuring of bone around polylactide acid implanted into defect of diaphysis. Bulletin of Biology and Medicine. 2018;(142):275-279. doi: 10.29254/2077-4214-2018-1-1-142-275-279. (in Ukrainian).
15. Dhillon MS, Lokesh AV. Bioabsorbable implants in orthopaedics. Indian J Orthop. 2006;40(4):205-209.
16. Dolzhikov AA, Kolpakov AY, Yarosh AL, Mol–chanova AS, Dolzhikova IN. Giant foreign body cells and tissue reactions on the surface of implants. Kursk scienti–fic and practical bulletin Man and his health. 2017;(3):86-94. doi: 10.21626/vestnik/2017-3/15. (in Russian).
17. Fernandez de Grado G, Keller L, Idoux-Gillet Y, et al. Оne substitutes: a review of their characteristics, clinical use, and perspectives for large bone defects management. J Tissue Eng. 2018 Jun 4;9:2041731418776819. doi: 10.1177/2041731418776819.
18. Freire AR, Rossi AC, Queiroz TP, et al. Histometric analysis of bone repair in bone-implant interface using a polylactic/polyglycolic acid copolymer associated with implants in rabbit tibia. J Oral Implantol. 2012 Sep;38 Spec No:449-57. doi: 10.1563/AAID-JOI-D-10-00102.
19. Habibovic P1, Gbureck U, Doillon CJ, Bassett DC, van Blitterswijk CA, Barralet JE. Osteoconduction and osteoinduction of low-temperature 3D printed bioceramic implants. Biomaterials. 2008 Mar;29(7):944-53. doi: 10.1016/j.biomaterials.2007.10.023.
20. Haers PE, Suuronen R, Lindqvist C, Sailer H. Biodegradable polylactide plates and screws in orthognathic surgery: Technical note. J Craniomaxillofac Surg. 1998 Apr;26(2):87-91. doi: 10.1016/S1010-5182(98)80045-0.
21. Hamad K, Kaseem M, Yang HW, Deri F, Ko YG. Properties and medical applications of polylactic acid: A review. eXPRESS Polymer Letters. 2015;9(5):435-455. doi: 10.3144/expresspolymlett.2015.42.
22. Jones N. Science in three dimensions: the print revolution. Nature. 2012 Jul 4;487(7405):22-3. doi: 10.1038/487022a.
23. Joukainen A, Pihlajamaki H, Makela EA, et al. Strength retention of self-reinforced drawn poly-L/DL-lactide 70/30 (SR-PLA70) rods and fixation pro–perties of distal femoral osteotomies with these rods: An experimental study on rats. J Biomater Sci Polym Ed. 2000;11(12):1411-28. doi: 10.1163/156856200744318.
24. Kao CT, Lin CC, Chen YW, Yeh CH, Fang HY, Shie MY. Poly(dopamine) coating of 3D printed poly(lactic acid) scaffolds for bone tissue engineering. Mater Sci Eng C. 2015;56:165-173. doi: 10.1016/j.msec.2015.06.028.
25. Hamad K, Kaseem M, Yang HW, Deri F, Ko YG. Properties and medical applications of polylactic acid: A review. eXPRESS Polymer Letters. 2015;9(5):435-455. doi: 10.3144/expresspolymlett.2015.42.
26. Kontakis GM, Pagkalos JE, Tosounidis TI, Melissas J, Katonis P. Bioabsorbable materials in orthopaedics. Acta Orthop Belg. 2007 Apr;73(2):159-69.
27. Korzh NA, Malyshkina SV, Dedukh NV. Timchenko IB. Biomaterials in Orthopedics and Traumatology — the role of AA Korzh in the development of problem. In: Goridova LD, editor. Nasledie [The Heritage]. Ukraine: Kharkov; 2014. 35-49 pp. ( in Russian).
28. Kuklo TR, Rosner MK, Polly DW Jr. Compute–rized tomography evaluation of a resorbable implant after transforaminal lumbar interbody fusion. Neurosurg Focus. 2004;16(3):E10. doi: 10.3171/foc.2004.16.3.11.
29. Kulkarni RK, Moore EG, Hegyeli AF, Leonard F. Biodegradable poly(lactic acid) polymers. J Biomed Mater Res. 1971 May;5(3):169-81. doi: 10.1002/jbm.820050305.
30. Kulkarni RK, Pani KC, Neuman C, Leonard F. Polyactic acid for surgical implants. Arch Surg. 1966 Nov;93(5):839-43.
31. Lowe TG, Coe JD. Bioresorbable polymer implants in the unilateral transforaminal lumbar interbody fusion procedure. Orthopedics. 2002 Oct;25(10 Suppl):s1179-83; discussion s1183.
32. Lowe TG, Tahernia AD. Unilateral transforaminal posterior lumbar interbody fusion. Clin Orthop Relat Res. 2002 Jan;(394):64-72. doi: 10.1097/00003086-200201000-00008.
33. Luo X, Barbieri D, Duan R, Yuan H, Bruijn JD. Strontium-containing apatite/polylactide composites enhance bone formation in osteopenic rabbits. Acta Biomater. 2015 Oct;26:331-7. doi: 10.1016/j.actbio.2015.07.044.
34. Makarov VB, Dedukh NV, Nikolchenko OA. Osteoreparation around the polylactide, implanted into the metadiaphys defect of the femur (experimental study). Orthopedics, traumatology and prosthetics. 2018;(611):102-107. doi: 10/15674/0030-598720182102-107. (in Ukrainian).
35. Makeev VF, Cherpak MO. Application of polymer osteoplastic materials in dentistry. Ukrainian Dental Almanac 2013;(1):116-119. (In Russian).
36. Malyshkina SV. Dedukh NV. Medical-biological studies of artificial biomaterials for orthopaedics and traumatology. Orthopedics, traumatology and prosthetics. 2010;(2):93-100. doi: 10.15674/0030-59872010293-100. (in Ukrainian).
37. Mamuladze TZ, Bazlov VA, Pavlov VV, Sadovoy MA. Use of modern synthetic materials at replacement of bone defects with method of individual planimetric plasticity. International Journal of Applied and Basic Research. 2016;(11-3):451-455. (In Russian).
38. Mayborodin IV, Toder MS, Shevela AI, et al. The morphological results of metallic implant introduction with various character of the surface in rabbit bone tissue. Fundamental research. 2014;(7-1):114-118. (In Russian).
39. Mezentsev VO. Differentiated application of varieties of calcium-phosphate ceramics for plastic cavity bone defects. Diss cand sci. 2007. 20 p. (In Ukraine).
40. Middleton JC, Tipton AJ. Synthetic biodegradable polymers as orthopedic devices. Biomaterials, 2000;21(23):2335-2346. doi: 10.1016/S0142-9612(00)00101-0.
41. Morawska-Chochół A, Jaworska J, et al. Degradation of poly(lactide-co-glycolide) and its composites with carbon fibres and hydroxyapatite in rabbit femoral bone. Polym Deg Stab. 2011;96(4):719-726. doi: 10.1016/j.polymdegradstab.2011.01.005.
42. Pavlov OD, Pastuk VV, Dedukh NV. Reaction of connective tissue on composite poly (l-lactic) acid, hydroxyapatite and tricalcium phosphate. Bulletin of Biology and Medicine. 2017;3(4):185-189. doi: 10.29254/2077–4214–2017–4–3–141–185-189. (In Ukraine).
43. Pawara RP, Tekalea SU, Shisodiaa SU, Totrea JT, Dombb AJ. Biomedical Applications of Poly(Lactic Acid). Recent Patents on Regenerative Medicine. 2014;4(1):40-51. doi: 10.2174/2210296504666140402235024
44. Pérez M, Medina-Sánchez G, García-Collado A, Gupta M, Carou D. Surface Quality Enhancement of Fused Deposition Modeling (FDM) Printed Samples Based on the Selection of Critical Printing Parameters. Materials (Basel). 2018 Aug 8;11(8). pii: E1382. doi: 10.3390/ma11081382.
45. Pina S, Ferreira JMF. Bioresorbable Plates and Screws for Clinical Applications: A Review. Journal of Healthcare Engineering. 2012;3(2):243-260. doi: 10.1260/2040-2295.3.2.243.
46. Radchenko VA, Dedukh NV, Malyshkina S, Bengus LM. Bioresorbable polymers in orthopedics and traumatology. Orthopedics, traumatology and prosthetics. 2006;(3):116-124. (In Russian).
47. Rasal RM, Janorkar AV, Hirt DE. Poly(lactic acid) modifications. Prog Polym Sci. 2010;35(3):338-356 doi: 10.1016/j.progpolymsci.2009.12.003.
48. Rezwan K, Chen QZ, Blaker JJ, Boccaccini AR. Biodegradable and bioactive porous polymer/inorganic composite scaffolds for bone tissue engineering. Biomaterials. 2006 Jun;27(18):3413-31. doi: 10.1016/j.biomaterials.2006.01.039.
49. Ritz U, Gerke R, Götz H, Stein S, Rommens PM. A New Bone Substitute Developed from 3D-Prints of Polylactide (PLA) Loaded with Collagen I: An In Vitro Study. Int J Mol Sci. 2017 Nov 29;18(12). pii: E2569. doi: 10.3390/ijms18122569.
50. Rokkanen PU, Böstman O, Hirvensalo E, et al. Bioabsorbable fixation in orthopaedic surgery and traumatology. Biomaterials. 2000 Dec;21(24):2607-13.
51. Santoro M, Shah SR, Walker JL, Mikos AG. Poly(lactic acid) nanofibrous scaffolds for tissue engineering. Adv Drug Deliv Rev. 2016 Dec 15;107:206-212. doi: 10.1016/j.addr.2016.04.019.
52. Scaffaro R, Lopresti F, Botta L, Maio A. Mechanical behavior of polylactic acid/polycaprolactone porous layered functional composites. Composites Part B: Eng. 2016;98(1):70-77. doi: 10.1016/j.compositesb.2016.05.023.
53. Schaschke C, Audic, JL. Editorial: biodegradable materials. Int J Mol Sci. 2014 Nov 21;15(11):21468-75. doi: 10.3390/ijms151121468.
54. Science and society. Experts warn against bans on 3D printing. Science. 2013 Oct 25;342(6157):439.
55. Sheikh Z, Najeeb S, Khurshid Z, Verma V, Rashid H, Glogauer M. Biodegradable Materials for Bone Repair and Tissue Engineering Applications. Materials (Basel). 2015 Aug 31;8(9):5744-5794. doi: 10.3390/ma8095273.
56. Smith AJ, Arginteanu M, Moore F, Steinberger A, Camins M. Increased incidence of cage migration and nonunion in instrumented transforaminal lumbar interbody fusion with bioabsorbable cages. J Neurosurg Spine. 2010 Sep;13(3):388-93. doi: 10.3171/2010.3.SPINE09587.
57. Steffi C, Shi Z, Kong CH, Wang W. Modulation of Osteoclast Interactions with Orthopaedic Biomaterials. J Funct Biomater. 2018 Feb 26;9(1). pii: E18. doi: 10.3390/jfb9010018.
58. Szaraniec B. Durability of Biodegradable Internal Fixation Plates Materials Science. 2013;730-732:15-19. doi: 10.4028/www.scientific.net/MSF.730-732.15.
59. Torres-Hernández YG, Ortega-Díaz GM, Téllez-Jurado L, et al. Biological Compatibility of a Polylactic Acid Composite Reinforced with Natural Chitosan Obtained from Shrimp Waste. Materials (Basel). 2018 Aug 18;11(8). pii: E1465. doi: 10.3390/ma11081465.
60. Vaccaro A, Madigan L. Spinal applications of bioabsorbable implants. J Neurosurg. 2002 Nov;97(4 Suppl):407-12. doi: 10.3171/spi.2002.97.4.0407.
61. Vaccaro A, Singh K, Haid R, et al. The use of bioabsorbable implants in the spine. Spine J. 2003 May-Jun;3(3):227-37.
62. Vatchha SP, Kohli A, Tripathi SK, Nanda SN, Pradhan P, Shiraz SM. Biodegradable Implants in Orthopaedics. Annals of International Medical and Dental Research. 2015;1(1):3-8.
63. Wuisman, PI, Smit TH. Bioresorbable polymers: Heading for a new generation of spinal cages. Eur Spine J. 2006 Feb;15(2):133-48. doi: 10.1007/s00586-005-1003-6.
64. Wurm MC, Möst T, Bergauer B, et al. In vitro eva–luation of Polylactic acid (PLA) manufactured by fused deposition modeling. J Biol Eng. 2017 Sep 12;11:29. doi: 10.1186/s13036-017-0073-4.
65. Xiao L, Wang B, Yang G, Gauthier M. Poly(Lactic Acid)-Based Biomaterials: Synthesis, Modification and Applications. In: Ghista DN, editor. Biomedical Science, Engineering and Technology. Intech Open; 2012. 247-282 pp. doi: 10.5772/23927.
66. Xu H, Han D, Dong JS, et al. Rapid prototyped PGA/PLA scaffolds in the reconstruction of mandibular condyle bone defects. Int J Med Robot. 2010 Mar;6(1):66-72. doi: 10.1002/rcs.290.
67. Yeh CH, Chen YW, Shie MY, Fang HY. Poly(Dopamine)-Assisted Immobilization of Xu Duan on 3D Printed Poly(Lactic Acid) Scaffolds to Up-Re–gulate Osteogenic and Angiogenic Markers of Bone Marrow Stem Cells. Materials (Basel). 2015 Jul 14;8(7):4299-4315. doi: 10.3390/ma8074299.
68. Yin X, Jiang L, Yang J, Cao L, Dong J. Application of biodegradable 3D-printed cage for cervical di–seases via anterior cervical discectomy and fusion (ACDF): An in vitro biomechanical study. Biotechnol Lett. 2017 Sep;39(9):1433-1439. doi: 10.1007/s10529-017-2367-5.
69. Zeng RC, Cui LY, Jiang K, Liu R, Zhao BD, Zheng YF. In vitro corrosion and cytocompatibility of a microarc oxidation coating and poly(L-lactic acid) composite coating on Mg-1Li-1Ca alloy for orthopedic implants. ACS Appl Mater Interfaces. 2016 Apr 20;8(15):10014-28. doi: 10.1021/acsami.6b00527.
70. Zhao MD, Björninen M, Cao L, et al. Polypyrrole coating on poly-(lactide/glycolide)-b-tricalcium phosphate screws enhances new bone formation in rabbits. Biomed Mater. 2015 Nov 27;10(6):065016. doi: 10.1088/1748-6041/10/6/065016.