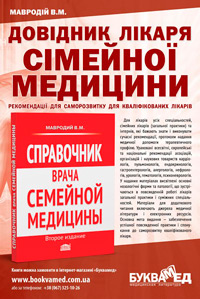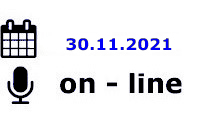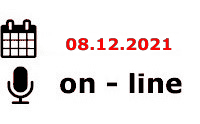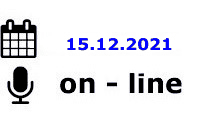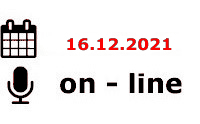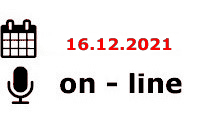 ---
СІМЕЙНІ ЛІКАРІ ТА ТЕРАПЕВТИ
---
НЕВРОЛОГИ, НЕЙРОХІРУРГИ, ЛІКАРІ ЗАГАЛЬНОЇ ПРАКТИКИ, СІМЕЙНІ ЛІКАРІ
---
КАРДІОЛОГИ, СІМЕЙНІ ЛІКАРІ, РЕВМАТОЛОГИ, НЕВРОЛОГИ, ЕНДОКРИНОЛОГИ
---
СТОМАТОЛОГИ
---
ІНФЕКЦІОНІСТИ, СІМЕЙНІ ЛІКАРІ, ПЕДІАТРИ, ГАСТРОЕНТЕРОЛОГИ, ГЕПАТОЛОГИ
---
ТРАВМАТОЛОГИ
---
ОНКОЛОГИ, (ОНКО-ГЕМАТОЛОГИ, ХІМІОТЕРАПЕВТИ, МАМОЛОГИ, ОНКО-ХІРУРГИ)
---
ЕНДОКРИНОЛОГИ, СІМЕЙНІ ЛІКАРІ, ПЕДІАТРИ, КАРДІОЛОГИ ТА ІНШІ СПЕЦІАЛІСТИ
---
ПЕДІАТРИ ТА СІМЕЙНІ ЛІКАРІ
---
АНЕСТЕЗІОЛОГИ, ХІРУРГИ
"Hypertension" №3-4 (65-66), 2019
Prediction of adverse events and treatment effectiveness in hypertensive patients with heart failure and diabetes mellitus type 2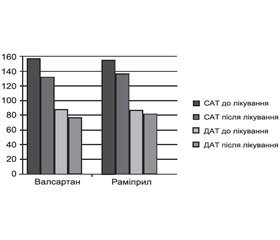 Authors:

Меденцева О.О., Рудик Ю.С., Кравченко І.Г.
ДУ «Національний інститут терапії ім. Л.Т. Малої НАМН України», м. Харків, Україна



Categories:

Cardiology



Sections:

Specialist manual
Summary
Гіпертонічна хвороба (ГХ) є основним фактором захворюваності та смертності, пов'язаної з серцево-судинними захворюваннями. Артеріальний тиск не контролюється добре в більшості пацієнтів із цукровим діабетом (ЦД) і гіпертензією, а ЦД збільшує частоту розвитку несприятливих подій в цієї категорії хворих. Тому метою дослідження є розробка моделі прогнозування несприятливих подій та оцінка ефективності лікування хворих на ГХ із серцевою недостатністю зі збереженою фракцією викиду лівого шлуночка та ЦД 2-го типу.
Гипертоническая болезнь (ГБ) является основным фактором заболеваемости и смертности, связанной с сердечно-сосудистыми заболеваниями. Артериальное давление не контролируется хорошо у большинства пациентов с сахарным диабетом (СД) и гипертензией, а СД увеличивает частоту развития неблагоприятных событий у этой категории больных. Поэтому целью исследования являются разработка модели прогнозирования неблагоприятных событий и оценка эффективности лечения больных ГБ с сердечной недостаточностью с сохраненной фракцией выброса левого желудочка и СД 2-го типа.
Hypertensive disease is a major contributor to cardiovascular morbidity and mortality. Blood pressure is not well controlled in most patients with diabetes mellitus (DM) and hypertension, and the DM increases the incidence of adverse events in this category of patients. Therefore, the purpose of the study is to develop prediction model of negative events and assess the effectiveness of treatment in hypertensive patients with chronic heart failure with preserved ejection fraction type 2 DM.
Keywords
гіпертонічна хвороба; цукровий діабет; серцева недостатність; лікування
гипертоническая болезнь; сахарный диабет; сердечная недостаточность; лечение
hypertensive disease; diabetes mellitus; heart failure; treatment
For the full article you need to subscribe to the magazine.
Bibliography
1. NCD Risk Factor Collaboration. Worldwide trends in blood pressure from 1975 to 2015: a pooled analysis of 1479 population–based measurement studies with 19.1 million participants. Lancet. 2017. 389. 37–55.
2. Ettehad D., Emdin C.A., Kiran A., Anderson S.G., Callen–der T., Emberson J., Chalmers J., Rodgers A., Rahimi K. Blood pressure lowering for prevention of cardiovascular disease and death: a systematic review and meta–analysis. Lancet. 2016. 387. 957–967.
3. 2018 ESC/ESH Guidelines for the management of arterial hypertension. B. Williams, G. Mancia, W. Spiering, E.A. Rosei, M. Azizi, M. Burnier, D.L. Clement, A. Coca, G. de Simone, A. Dominiczak, T. Kahan, F. Mahfoud, J. Redon, L. Ruilope, A. Zanchetti, M. Kerins, S.E. Kjeldsen, R. Kreutz, S. Laurent, G.Y.H. Lip,
R. McManus, K. Narkiewicz, F. Ruschitzka, R.E. Schmieder,
E. Shlyakhto, C. Tsioufis, V. Aboyans, I. Desormais. European Heart Journal 2018 September. Vol. 39, Issue 33, 01. P. 3021–3104.
4. Emdin C.A., Rahimi K., Neal B., Callender T., Perko–
vic V., Patel A. Blood pressure lowering in type 2 diabetes: a systematic review and meta–analysis. JAMA. 2015. 313. 603–615.
5. Bailey J.E., Wan J.Y., Tang J., Ghani M.A., Cushman W.C. Antihypertensive medication adherence, ambulatory visits, and risk of stroke and death. J. Gen. Intern. Med. 2010. 25. 495–503.