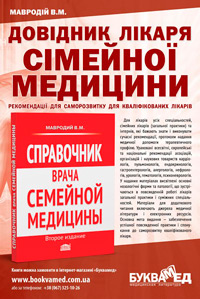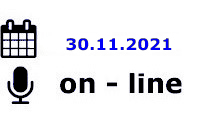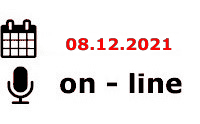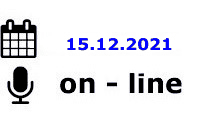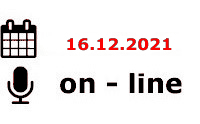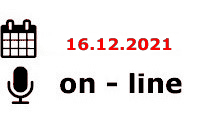 ---
СІМЕЙНІ ЛІКАРІ ТА ТЕРАПЕВТИ
---
НЕВРОЛОГИ, НЕЙРОХІРУРГИ, ЛІКАРІ ЗАГАЛЬНОЇ ПРАКТИКИ, СІМЕЙНІ ЛІКАРІ
---
КАРДІОЛОГИ, СІМЕЙНІ ЛІКАРІ, РЕВМАТОЛОГИ, НЕВРОЛОГИ, ЕНДОКРИНОЛОГИ
---
СТОМАТОЛОГИ
---
ІНФЕКЦІОНІСТИ, СІМЕЙНІ ЛІКАРІ, ПЕДІАТРИ, ГАСТРОЕНТЕРОЛОГИ, ГЕПАТОЛОГИ
---
ТРАВМАТОЛОГИ
---
ОНКОЛОГИ, (ОНКО-ГЕМАТОЛОГИ, ХІМІОТЕРАПЕВТИ, МАМОЛОГИ, ОНКО-ХІРУРГИ)
---
ЕНДОКРИНОЛОГИ, СІМЕЙНІ ЛІКАРІ, ПЕДІАТРИ, КАРДІОЛОГИ ТА ІНШІ СПЕЦІАЛІСТИ
---
ПЕДІАТРИ ТА СІМЕЙНІ ЛІКАРІ
---
АНЕСТЕЗІОЛОГИ, ХІРУРГИ
"Emergency medicine" №6(101), 2019
Non-invasive respiratory CPAP ventilation of obese patients before laparoscopic surgeries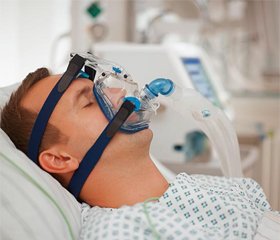 Summary
У даній статті на основі проведеного клінічного дослідження описано можливість застосування нетривалої неінвазивної передопераційної CPAP-підготовки пацієнтів з ожирінням перед індукцією в загальну анестезію. В дослідження були включені 16 пацієнтів із II ступенем ожиріння (індекс маси тіла — 35,0–39,9 кг/м2), які були розподілені на 2 групи (контрольну й основну). Дослідження було розділено на 3 основні етапи: респіраторної підготовки, визначення основних показників респіраторної системи та визначення часу безпечного апное (ЧБА). У контрольній групі пацієнтів респіраторна підготовка проводилась за допомогою традиційної лицевої маски та без використання позитивного тиску кінця видиху (PEEP) протягом 5–10 хв. В основній групі до початку індукції пацієнтам здійснювалась неінвазивна CPAP-підготовка (PEEP = 6–8 см H2O) із використанням орофаціальної маски протягом такого ж часу. Важливим етапом дослідження було визначення часу безпечного апное у пацієнтів та впливу різних видів респіраторної підготовки на цей важливий показник. Крім того, були проаналізовані основні показники респіраторних властивостей легень (статичний тораколегеневий комплаєнс (CRS) та загальний опір дихальних шляхів (RAW)) при початку інвазивної штучної вентиляції легень. Отримані результати свідчать про перевагу використання нетривалої неінвазивної CPAP-підготовки пацієнтів. В основній групі респіраторні показники були кращими, а ЧБА — тривалішим (контрольна група: ЧБА — 213 ± 16 с, CRS — 47 мл/мм H2O, RAW — 16,75 см H2O/л в 1 с; основна група: ЧБА — 252 ± 15 с, CRS — 56 мл/мм H2O, RAW — 16,5 см H2O/л в 1 с). Анестезіологу необхідно використовувати можливості сучасних апаратів штучної вентиляції легень не тільки в умовах палати інтенсивної терапії, але й на всіх етапах періопераційного маршруту пацієнта. Це може вберегти від небажаних труднощів та ускладнень.
В данной статье на основе проведенного клинического исследования описана возможность применения непродолжительной неинвазивной предоперационной CPAP-подготовки пациентов с ожирением перед индукцией в общую анестезию. В исследование были включены 16 пациентов со II степенью ожирения (индекс массы тела — 35,0–39,9 кг/м2), которые были распределены на 2 группы (контрольную и основную). Исследование было разделено на 3 основных этапа: респираторной подготовки, определения основных показателей респираторной системы и определения времени безопасного апноэ (ВБА). В контрольной группе пациентов респираторная подготовка проводилась с помощью традиционной лицевой маски и без использования положительного давления конца выдоха (PEEP) в течение 5–10 мин. В основной группе до начала индукции пациентам проводилась неинвазивная CPAP-подготовка (PEEP = 6–8 см H2O) с использованием орофациальной маски в течение такого же времени. Важным этапом исследования было определение времени безопасного апноэ у пациентов и влияния различных видов респираторной подготовки на данный важный показатель. Кроме того, были проанализированы основные показатели респираторных свойств легких (статический тораколегочный комплайенс (CRS) и общее сопротивление дыхательных путей (RAW)) при начале инвазивной искусственной вентиляции легких. Полученные результаты свидетельствуют о преимуществе использования непродолжительной неинвазивной CPAP-подготовки пациентов. В основной группе респираторные показатели были лучше, а ВБА — длительным (контрольная группа: ВБА — 213 ± 16 с, CRS — 47 мл/мм H2O, RAW — 16,75 см H2O/л в 1 с; основная группа: ВБА — 252 ± 15 с, CRS — 56 мл/мм H2O, RAW — 16,5 см H2O/л в 1 с). Анестезиологу необходимо использовать возможности современных аппаратов искусственной вентиляции легких не только в условиях палаты интенсивной терапии, но и на всех этапах периоперационного маршрута пациента. Это может уберечь от нежелательных проблем и осложнений.
This article, based on a clinical study, describes the possibility of using short non-invasive preoperative continuous positive airway pressure (CPAP) ventilation of obese patients before general anesthesia. The study included 16 patients with II class obesity (body mass index of 35.0–39.9 kg/m2) divided into two groups: control and basic ones. The study consisted of 3 main stages: respiratory preparation, determination of the main respiratory indicators and safe apnea time (SAT). In the control group of patients, preoxygenation was performed using a simple face mask, without the use of positive end-expiratory pressure (PEEP), FiO2 = 80 % for 5–10 min. In the basic group, non-invasive CPAP ventilation (PEEP = 6–8 cm H2O, FiO2 = 80 %) was performed using non-invasive orofacial mask for 5–10 min. Main respiratory indices (static compliance (CRS) and total airway resistance (RAW)) were recorded after intubation and beginning of artificial ventilation (FiO2 = 21 %). SAT was determined immediately after the registration of respiratory indices. Control group: SAT — 213 ± 16 s, CRS — 47 ml/mm H2O, RAW — 16.75 cm H2O/l/s; study group: SAT — 252 ± 15 s, CRS — 56 ml/mm H2O, RAW — 16.5 cm H2O/l/s. An important stage of this study was to determine SAT in patients and to find out the impact of non-invasive ventilation on this important parameter. The obtained results indicate that anesthesiologist has to involve the capabilities of modern artificial lung ventilation devices not only in the intensive care unit, but also at all stages of the patient's perioperative route. This can prevent from unwanted difficulties and further complications.
Keywords
респіраторна терапія; неінвазивна штучна вентиляція легень; час безпечного ­апное; ожиріння; лапароскопія
респираторная терапия; неинвазивная искусственная вентиляция легких; время безопасного ­апноэ; ожирение; лапароскопия
respiratory therapy; non-invasive mechanical ventilation; safe apnea time; obesity; laparoscopy
For the full article you need to subscribe to the magazine.
Bibliography
1. Bauchmuller K., Glossop A.J. Non-invasive ventilation in the perioperative period. BJA Education. 2016. 16(9). P. 299-304. doi: 10.1093/bjaed/mkw009.
2. Chiumello D., Chevallard G., Gregoretti C. Non-invasive ventilation in postoperative patients: a systematic review. Intensive Care Med. 2011. 37. P. 918-29. doi: 10.1007/s00134-011-2210-8.
3. Jaber S., Michelet P., Chanques G. Role of non-invasive ventilation (NIV) in the perioperative period. Best Pract. Res. Clin. Anaesthesiol. 2010. 24. P. 253-65. doi.org/10.1016/j.bpa.2010.02.007.
4. Nightingale C., Margarson M., Shearer E. et al. Guidelines for peri-operative management in obesity. Anaesthesia. 2015. 70. P. 859-876 doi:10.1111/anae.13101.
5. Baraka A.S., Salem M.R. Preoxygenation. In: Hagberg C.A. Benumof and Hagberg's Airway Management, 3rd ed. Philadelphia. PA: Mosby Elsevier, 2012. P. 657-682.
6. Jense H.G., Dubin S.A., Silverstein P.I., O'Leary-Escolas U. Effect of obesity on safe duration of apnea in anesthetized humans. Anesth. Analg. 1991. 72. P. 89-93.
7. Maltseva L.A., Grishin V.I., Khalimonchyk V.V. et al. Preoxygenation: terminology, physiological basis, techniques, efficiency increasing methods, features in critical patients, possible risks. Emergency Medicine. 2018. 4(91). P. 68-74. doi.org/10.22141/2224-0586.4.91.2018.137860
8. El-Khatib M.F., Kanazi G., Baraka A.S. Noninvasive bilevel positiveairway pressure for preoxygenation of the critically ill morbidlyobese patient. Can. J. Anesth. 2007. 54. P. 744-747. doi: 10.1007/BF03026871.
9. Adesanya A.O., Lee W., Greilich N.B. et al. Perioperative management of obstructive sleep apnea. Chest. 2010. 138. P. 1489-98. doi: 10.1378/chest.10-1108.
10. Nguyen N.T. The physiologic effects of pneumoperitoneum in the morbidly obese. Ann. Surg. 2005. 241. Р. 219-26.
11. Сатишур О.Е. Механическая вентиляция легких. Москва: Медицинская литература, 2007. 352 с.