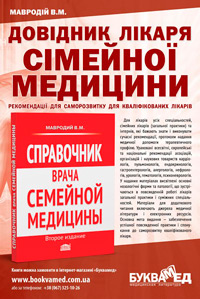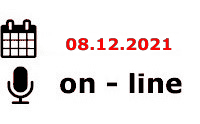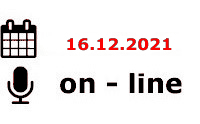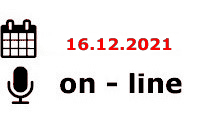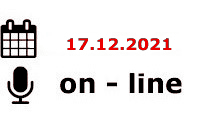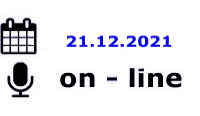 ---
СІМЕЙНІ ЛІКАРІ ТА ТЕРАПЕВТИ
---
НЕВРОЛОГИ, НЕЙРОХІРУРГИ, ЛІКАРІ ЗАГАЛЬНОЇ ПРАКТИКИ, СІМЕЙНІ ЛІКАРІ
---
КАРДІОЛОГИ, СІМЕЙНІ ЛІКАРІ, РЕВМАТОЛОГИ, НЕВРОЛОГИ, ЕНДОКРИНОЛОГИ
---
СТОМАТОЛОГИ
---
ІНФЕКЦІОНІСТИ, СІМЕЙНІ ЛІКАРІ, ПЕДІАТРИ, ГАСТРОЕНТЕРОЛОГИ, ГЕПАТОЛОГИ
---
ТРАВМАТОЛОГИ
---
ОНКОЛОГИ, (ОНКО-ГЕМАТОЛОГИ, ХІМІОТЕРАПЕВТИ, МАМОЛОГИ, ОНКО-ХІРУРГИ)
---
ЕНДОКРИНОЛОГИ, СІМЕЙНІ ЛІКАРІ, ПЕДІАТРИ, КАРДІОЛОГИ ТА ІНШІ СПЕЦІАЛІСТИ
---
ПЕДІАТРИ ТА СІМЕЙНІ ЛІКАРІ
---
АНЕСТЕЗІОЛОГИ, ХІРУРГИ
"Emergency medicine" №6(101), 2019
Experience of personalized treatment of pediatric patients with implanted left ventricular assist devices in the early postoperative period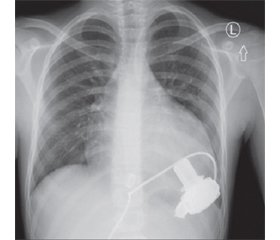 Authors:

O.P. Mazurenko Silesian Center for Heart Diseases, Department of Cardioanesthesiology, Zabrze, Poland Shupyk National Medical Academy of Postgraduate Education, Kyiv, Ukraine



Categories:

Medicine of emergency



Sections:

Clinical researches
Summary
У дорослих пацієнтів пристрої механічної підтримки кровообігу з безперервним потоком повністю переважають над пульсовими, становлячи понад 90 %. У зв'язку з постійною мініатюризацією приладів все більше дитячих кардіологів пропонують використовувати пристрої механічної підтримки шлуночків iз безперервним потоком у дітей. Відповідно до першого звіту PediMACS, приблизно половина (54 %; 109 з 200) зареєстрованих апаратів для тривалого використання є пристроями з безперервним потоком. У цій статті описано сучасний стан дитячої системи для механічної підтримки кровообігу з безперервним потоком і оцінюються перспективи щодо її використання в майбутньому. Стратегія Сілезького центру хвороб серця в ранньому післяопераційному періоді була дуже схожа з такою, що використовували в пацієнтів після операції Фонтена, включаючи спеціальні тактики респіраторної підтримки, додавання оксиду азоту або залишання грудної клітки відкритою після початку механічної підтримки. Незважаючи на агресивну медичну тактику, у певної частини пацієнтів виникала правошлуночкова недостатність, що потребувало тимчасової механічної підтримки для відновлення кровотоку в малому колі кровообігу і збільшення переднавантаження лівого шлуночка. Рання бівентрикулярна підтримка корелює з кращою виживаністю порівняно з її відкладеним застосуванням. Таким чином, ретельна передопераційна оцінка ризику правошлуночкової недостатності обов'язкова при імплантації пристрою механічної підтримки обох шлуночків або при трансплантації серця.
У взрослых пациентов устройства механической поддержки кровообращения с непрерывным потоком полностью преобладают над пульсовыми, составляя более 90 %. В связи с постоянной миниатюризацией приборов все больше детских кардиологов предлагают использовать устройства механической поддержки желудочков с непрерывным потоком у детей. Согласно первому отчету PediMACS, примерно половина (54 %; 109 из 200) зарегистрированных аппаратов для длительного использования является устройствами с непрерывным потоком. В данной статье описывается современное состояние детской системы для механической поддержки кровообращения с непрерывным потоком и оцениваются перспективы относительно ее использования в будущем. Стратегия Силезского центра болезней сердца в раннем послеоперационном периоде была очень схожа с таковой, применявшейся у пациентов после операции Фонтена, включая специальные тактики респираторной поддержки, добавление оксида азота или оставление грудной клетки открытой после начала механической поддержки. Несмотря на агрессивную медицинскую тактику, у определенной части пациентов возникала правожелудочковая недостаточность, что требовало временной механической поддержки для восстановления кровотока в малом круге кровообращения и увеличения преднагрузки левого желудочка. Ранняя бивентрикулярная поддержка коррелирует с лучшей выживаемостью по сравнению с ее отложенным применением. Таким образом, тщательная предоперационная оценка риска правожелудочковой недостаточности обязательна при имплантации устройства механической поддержки обоих желудочков или при трансплантации сердца.
In adult patients, continuous-flow mechanical circulatory support devices completely prevail over pulsatile ones, representing more than 90 %. With the constant miniaturization of devices, the number of proposals of pediatric cardiologists regarding the use of continuous-flow ventricular assist devices (VAD) in children is growing. According to the first PediMACS report, approximately half (54 %; 109 of 200) of registered long-term devices are continuous-flow devices. This article describes the current state of the children's continuous-flow system for mechanical circulatory support and evaluates the prospects for its future use. The strategy of the Silesian Center for Heart Diseases in the early postoperative period was very similar to that used in patients after Fontan procedure, including special tactics of respiratory support, adding nitric oxide or leaving the chest open after the start of circulation support. Despite aggressive management, a certain part of the patients had right ventricular failure, which required temporary mechanical support to restore blood flow in the pulmonary circulation and increase left ventricular preload. Early biventricular support correlates with better survival compared to its delayed use. Thus, a thorough preoperative risk assessment of right ventricular failure is required for implantation of biventricular assist device or for heart transplantation.
Keywords
механічна підтримка кровообігу; пристрій механічної підтримки лівого шлуночка з безперервним потоком; застійна серцева недостатність у дітей
механическая поддержка кровообращения; устройство механической поддержки левого желудочка с непрерывным потоком; застойная сердечная недостаточность у детей
mechanical circulatory support; continuous-flow left ventricular assist device; congestive heart failure in children
For the full article you need to subscribe to the magazine.
Bibliography
1. Fraser C.D. Jr., Jaquiss R.D., Rosenthal D.N., Humpl T., Canter C.E., Blackstone E.H. et al. Prospective trial of a pediatric ventricular assist device. N. Engl. J. Med. 2012. 367. 532-541.
2. Miera O., Kirk R., Buchholz H., Schmitt K.R., Vander Pluym C., Rebeyka I.M. et al. A multicenter study of the HeartWare ventricular assist device in small children. J. Heart Lung Transplant. 2016. 35. 679-681.
3. Ferro G., Murthy R., Williams D., Sebastian V.A., Forbess J.M., Guleserian K.J. Early outcomes with HeartWare HVAD as bridge to transplant in children: a single institution experience. Artif. Organs. 2016. 40. 85-89.
4. Padalino M.A., Bottio T., Tarzia V., Bortolussi G., Cerutti A., Vida V.L. et al. HeartWare ventricular assist device as bridge to transplant in children and adolescents. Artif. Organs. 2014. 38. 418-422.
5. Peng E., Kirk R., Wrightson N., Duong P., Ferguson L., Griselli M. et al. An extended role of continuous flow device in pediatric mechanical circulatory support. Ann. Thorac. Surg. 2016. 102. 620-627.
6. Schweiger M., Vanderpluym C., Jeewa A. et al. Outpatient management of intra-corporeal left ventricular assist device system in children: a multi-center experience. American Journal of Transplantation. 2015. 15. 453-460.
7. Haneya A., Philipp A., Puehler T. et al. Temporary percutaneous right ventricular support using a centrifugal pump in patients with postoperative acute refractory right ventricular failure after left ventricular assist device implantation. Eur. J. Cardiothorac. Surg. 2012. 41. 219-223.
8. Fitzpatrick J.R. 3rd, Frederick J.R., Hiesinger W. et al. Early planned institution of biventricular mechanical circulatory support results in improved outcomes compared with delayed conversion of a left ventricular assist device to a biventricular assist device. J. Thorac. Cardiovasc. Surg. 2009. 137. 971-977.
9. Morgan J.A., John R., Lee B.J. et al. Is severe right ventricular failure in left ventricular assist device recipients a risk factor for unsuccessful bridging to transplant and post-transplant mortality. Ann. Thoracic Surg. 2004. 77. 859-863.
10. Cheung A.W., White C.W., Davis M.K., Freed D.H. Short-term mechanical circulatory support for recovery from acute right ventricular failure: Clinical outcomes. J. Heart Lung Transplant. 2014. 33. 794-799.
11. Riebandt J., Haberl Th., Wiedemann D. et al. Extracorporeal membrane oxygenation support for right ventricular failure after left ventricular assist device implantation. Eur. J. Cardiothorac. Surg. 2018. 53. 590-595.