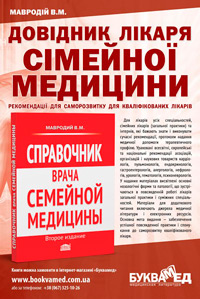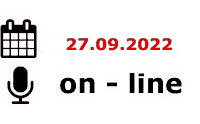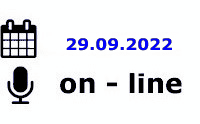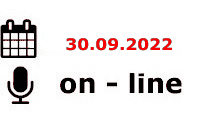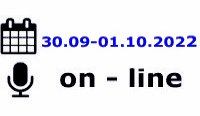 ---
СІМЕЙНІ ЛІКАРІ ТА ТЕРАПЕВТИ
---
НЕВРОЛОГИ, НЕЙРОХІРУРГИ, ЛІКАРІ ЗАГАЛЬНОЇ ПРАКТИКИ, СІМЕЙНІ ЛІКАРІ
---
КАРДІОЛОГИ, СІМЕЙНІ ЛІКАРІ, РЕВМАТОЛОГИ, НЕВРОЛОГИ, ЕНДОКРИНОЛОГИ
---
СТОМАТОЛОГИ
---
ІНФЕКЦІОНІСТИ, СІМЕЙНІ ЛІКАРІ, ПЕДІАТРИ, ГАСТРОЕНТЕРОЛОГИ, ГЕПАТОЛОГИ
---
ТРАВМАТОЛОГИ
---
ОНКОЛОГИ, (ОНКО-ГЕМАТОЛОГИ, ХІМІОТЕРАПЕВТИ, МАМОЛОГИ, ОНКО-ХІРУРГИ)
---
ЕНДОКРИНОЛОГИ, СІМЕЙНІ ЛІКАРІ, ПЕДІАТРИ, КАРДІОЛОГИ ТА ІНШІ СПЕЦІАЛІСТИ
---
ПЕДІАТРИ ТА СІМЕЙНІ ЛІКАРІ
---
АНЕСТЕЗІОЛОГИ, ХІРУРГИ
"Kidneys" Том 9, №4, 2020
Recurrent urinary tract infections: evidence base and debatable issues in non-antibacterial prevention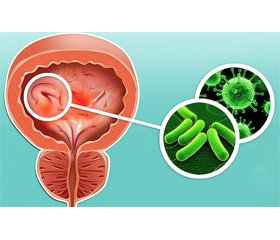 Authors:

Возіанов С.О.(1), Іванов Д.Д.(2), Кушніренко С.В.(2), Шевчук О.О.(1), Мазурець В.О.(1), Кушніренко О.В.(1) (1) — ДУ «Інститут урології НАМН України», м. Київ, Україна (2) — Національна медична академія післядипломної освіти імені П.Л. Шупика, м. Київ, Україна



Categories:

Nephrology



Sections:

Specialist manual
Summary
Рецидивуюча інфекція сечової системи (ІСС) є поширеним, дорогим й обтяжливим станом, що торкається жінок усіх вікових категорій, рас та етнічних груп без урахування соціально-економічного статусу або освітнього рівня. Сучасні стратегії, спрямовані на профілактику рецидивуючих ІСС, як і раніше, не є оптимальними, про що свідчить відносно висока поширеність даної нозології у жінок. Мета даної статті полягала у висвітленні й обговоренні як доказової бази, так і низки невирішених питань менеджменту рецидивуючих ІСС. Розглянуті теми, які викликають клінічну зацікавленість: діагностика, вікові асоціації, постійна та інтермітуюча антимікробна профілактика, ефективність сучасних заходів неантимікробної профілактики, потенційна роль форіналу (комплекс D-манози та екстракту плодів журавлини) в профілактиці рецидивуючих ІСС.
Рецидивирующая инфекция мочевой системы (ИМС) является распространенным, дорогим и обременительным состоянием, которое касается женщин всех возрастных категорий, рас и этнических групп без учета социально-экономического статуса или образовательного уровня. Современные стратегии, направленные на профилактику рецидивирующих ИМС, как и раньше, не являются оптимальными, о чем свидетельствует относительно высокая распространенность данной нозологии у женщин. Цель данной статьи заключалась в освещении и обсуждении как доказательной базы, так и ряда нерешенных вопросов менеджмента рецидивирующих ИМС. Рассмотрены темы, вызывающие клинический интерес: диагностика, возрастные ассоциации, постоянная и интермиттирующая антимикробная профилактика, эффективность современных мероприятий неантимикробной профилактики, потенциальная роль форинала (комплекс D-маннозы и экстракта плодов клюквы) в профилактике рецидивирующих ИМС.
Recurrent urinary tract infection (UTI) is a highly prevalent, costly, and burdensome condition affecting women of all ages, races, and ethnicities without regard for socioeconomic status, or educational level. Modern strategies aimed at preventing recurrent UTI are still not optimal, as evidenced by the relatively high prevalence of this nosology in women. The purpose of this article was to highlight and discuss both the evidence base and a number of unresolved issues in the management of recurrent UTI. The following topics of clinical interest are considered: diagnosis, age-related associations, continuous and intermittent antimicrobial prophylaxis, the effectiveness of modern non-antimicrobial prophylaxis, the potential role of forinal (a complex of D-mannose and cranberry fruit extract) in the prevention of recurrent UTI.

Keywords
рецидивуючі інфекції сечової системи; жінки; форінал
рецидивирующие инфекции мочевой системы; женщины; форинал

recurrent urinary tract infections; women; forinal
For the full article you need to subscribe to the magazine.
Bibliography
Anger J., Lee U., Ackerman A.L. et al. Recurrent Uncomplicated Urinary Tract Infections in Women: AUA/CUA/SUFU Guideline. J. Urol. 2019. 202(2). 282-289.
Bonkat G., Bartoletti R., Bruyere F. et al. EAU Guidelines on Urological Infections. 2020. uroweb.org/guideline/urological-infections.
NICE: Urinary Tract Infection (Recurrent) Antimicrobial Prescribing [NG112], 2018. https://www.nice.org.uk/guidance/ng112.
Wiles K., Chappell L., Clark K. et al. Clinical practice guideline on pregnancy and renal disease. BMC Nephrology. 2019. 20. 401.
Перепанова Т.С., Козлов Р.С., Руднов В.А., Синякова Л.А., Палагин И.С. Антимикробная терапия и профилактика инфекций почек, мочевыводящих путей и мужских половых органов. Федеральные клинические рекомендации. М., 2020.
Торшин И.Ю., Аполихина И.А., Громов А.Н., Громова О.А. Свойства D-маннозы: противовоспалительный и противоопухолевый эффекты. Экспериментальная и клиническая урология. 2020. 2. 164-170.
Porru D., Parmigiani A., Tinelli C., Barletta D., Choussos D., Franco C. Di et al. Oral D-mannose in recurrent urinary tract infections in women: a pilot study. J. Clin. Urol. 2014. 7(3). 208-213.
Gan J., Dou Y., Li Y., Wang Z., Wang L., Liu S. et al. Producing anti-inflammatory macrophages by nanoparticle-triggered clustering of mannose receptors. Biomaterials. 2018. 178. 95-108.
Gonzalez P.S., O'Prey J., Cardaci S., Barthet V.J.A., Sakamaki J.I., Beaumatin F. et al. Mannose impairs tumour growth and enhances chemotherapy. Nature. 2018. 563(7733). 719-723.
de Llano D.G., Moreno-Arribas M.V., Bartolomé B. Cranberry polyphenols and prevention against urinary tract infections: relevant considerations. Molecules. 2020. 25(15). 3523.