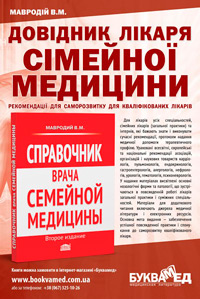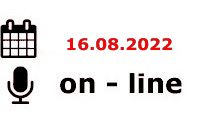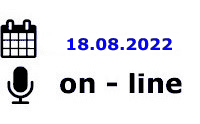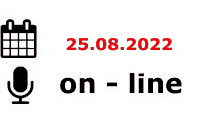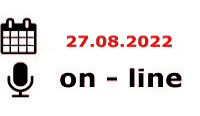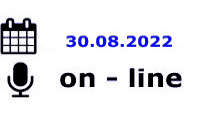 ---
СІМЕЙНІ ЛІКАРІ ТА ТЕРАПЕВТИ
---
НЕВРОЛОГИ, НЕЙРОХІРУРГИ, ЛІКАРІ ЗАГАЛЬНОЇ ПРАКТИКИ, СІМЕЙНІ ЛІКАРІ
---
КАРДІОЛОГИ, СІМЕЙНІ ЛІКАРІ, РЕВМАТОЛОГИ, НЕВРОЛОГИ, ЕНДОКРИНОЛОГИ
---
СТОМАТОЛОГИ
---
ІНФЕКЦІОНІСТИ, СІМЕЙНІ ЛІКАРІ, ПЕДІАТРИ, ГАСТРОЕНТЕРОЛОГИ, ГЕПАТОЛОГИ
---
ТРАВМАТОЛОГИ
---
ОНКОЛОГИ, (ОНКО-ГЕМАТОЛОГИ, ХІМІОТЕРАПЕВТИ, МАМОЛОГИ, ОНКО-ХІРУРГИ)
---
ЕНДОКРИНОЛОГИ, СІМЕЙНІ ЛІКАРІ, ПЕДІАТРИ, КАРДІОЛОГИ ТА ІНШІ СПЕЦІАЛІСТИ
---
ПЕДІАТРИ ТА СІМЕЙНІ ЛІКАРІ
---
АНЕСТЕЗІОЛОГИ, ХІРУРГИ
"Hypertension" Том 14, №3, 2021
Hypertensive retinopathy: clinical aspects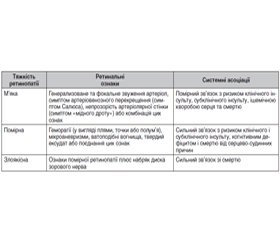 Authors:

Доценко М.Я., Шехунова І.О., Боєв С.С., Герасименко Л.В., Молодан О.В., Малиновська О.Я. Державний заклад «Запорізька медична академія післядипломної освіти Міністерства охорони здоров'я України», м. Запоріжжя, Україна



Categories:

Cardiology



Sections:

Specialist manual
Summary
Давно визнано, що огляд судин очного дна є найбільш доступним способом оцінки стану судин малого діаметра. Однак накопичення нових даних досліджень різного рівня, зміна вимог до ведення пацієнтів з низкою захворювань зажадало знову повернутися до клінічної, прогностичної значимості фундоскопії, конкретизації показань для її проведення в певних ситуаціях. У роботі розглядаються питання поширеності ретинопатії залежно від етіологічного фактора, критерії та стадії її розвитку. Дотепер остаточно не вирішено низку питань щодо ретинопатії, зокрема оптимальної для рутинної практики класифікації та методу її дослідження та інше. Вважається, що зміни судин очного дна відображають паралельні зміни в судинах інших регіонів, проте це не завжди так. Встановлено помірне прогностичне значення м'якої ретинопатії щодо ризику серцево-судинних захворювань, при помірній ретинопатії такий зв'язок досягає рівня сильного, а при злоякісній — сильний зв'язок зі смертю. У роботі обговорюються показання до проведення фундоскопії в рутинній клінічній практиці з урахуванням останніх наукових даних і рекомендацій міжнародного рівня. Для лікування гіпертензивної ретинопатії рекомендується тільки адекватний контроль артеріального тиску, що може зменшувати ознаки ретинопатії. Автори дійшли висновку, що прогностичне значення гіпертензивної ретинопатії 1–2-ї стадії мінімально, не впливає на тактику ведення пацієнтів. Останнє виключає необхідність проведення фундоскопії хворим з м'якою, контрольованою артеріальною гіпертензією, які не страждають від діабету, за винятком молодих пацієнтів. Фундоскопія є обов'язкою у хворих з тяжко контрольованою і резистентною артеріальною гіпертензією, за високої варіабельності артеріального тиску.
Funduscopic examination has long been recognized as the most affordable way to assess the condition of small diameter vessels. However, accumulation of new research data, changes in the requirements for the management of patients with various diseases require a return to the clinical, prognostic significance of fundoscopy and the specification of indications for its conduction in certain situations. This article discusses the prevalence of retinopathy depending on the etiological factor, criteria and stages of its development. Until now, a number of issues regarding retinopathy have not been finally resolved, in particular the classification optimal for routine practice, method of its study, etc. It is believed that changes in the fundus blood vessels reflect parallel changes in the vessels of other regions, but this is not always so. A moderate prognostic value of "mild" retinopathy has been established in terms of the risk of cardiovascular diseases, with moderate retinopathy, this relationship reaches a strong level, and with a malignant one, there is a strong correlation with death. The article discusses indications for fundoscopy in routine clinical practice, taking into account the latest scientific data and international recommendations. For the treatment of hypertensive retinopathy, only adequate control of blood pressure is recommended, which can reduce the signs of retinopathy. The authors concluded that the prognostic value of stage 1–2 hypertensive retinopathy is minimal and does not affect patient management. The latter eliminates the need for fundoscopy in patients with mild, controlled arterial hypertension, not suffering from diabetes, with the exception of young patients. Fundoscopy is required in patients with difficult-to-control and resistant arterial hypertension, high variability of blood pressure.
Keywords
артеріальна гіпертензія; фундоскопія; гіпертензивна ретинопатія; огляд
arterial hypertension; fundoscopy; hypertensive retinopathy; overview
For the full article you need to subscribe to the magazine.
Bibliography
1. Breslin D.J., Gifford R.W., Fairbairn J.F., Kearns T.P. Prognostic im portance of ophthalmoscopic findings in essential hypertension. JAMA. 1966. № 195. Р. 335-338.
2. Gunn R.M. Ophthalmoscopic evidence of (1) arterial changes associated with chronic renal diseases and (2) of increased arterial tension. Trans. Ophthalmol. Soc. U. K. 1992. Vol. 12. P. 124-125.
3. Сіренко Ю.М., Міщенко Л.А., Єна Л.М. та ін. Класифікація та стандарти надання медичної допомоги хворим на артеріальну гіпертензію Асоціації кардіологів України. Проект. Артериальная гипертензия. 2018. № 4(60). С. 32-53. doi: http://dx.doi.org/10.22141/2224-1485.4.60.2018.141955.
4. Williams B., Mancia G., Spiering W. et al. 2018 ESC/ESH Guidelines for the management of arterial hypertension. Eur. Heart J. 2018. Vol. 39(33). P. 3021-3104. doi: 10.1093/eurheartj/ehy339.
5. Lehmann M.V. Remodeling of Retinal Small Arteries in Hypertension. American Journal of Hypertension. 2011. Vol. 24(12). P. 1267-1273. doi.org/10.1038/ajh.2011.166.
6. Jeganathan S.V.E., Cheung N., Tayan T., Wang J.J., Mitchell P., Wong T.Y. Prevalence and Risk Factors of Retinopathy in an Asian Population Without Diabetes The Singapore Malay Eye Study. Arch. Ophthalmol. 2010. № 128(1). Р. 40-45. doi: 10.1001/archophthalmol.2009.330.
7. Hirai F., Moss S.E., Knudtson M.D., Klein B.E.K., Klein R. Retinopathy and Survival in a Population with out Diabetes:The Beaver Dam Eye Study. American Journal of Epidemiology. 2007. Vol. 166(6). P. 724-730. https://doi.org/10.1093/aje/kwm126.
8. Klein R., Klein B.E.K., Moss S.E., Wong T.Y. The relationship of retinopathy in persons without diabetes to the 15-year incidence of diabetes and hypertension: beaver dam eye study. Trans. Am. Ophthalmol. Soc. 2006. № 104. Р. 98-107.
9. Gunnlaugsdottir E., Halldorsdottir S., Klein R. et al. Retinopathy in old persons with and without diabetes mellitus: the Age, Gene/Environment Susceptibility-Reykjavik Study (AGES-R). Diabetologia. 2012. Vol. 55(3). Р. 671-680. doi: 10.1007/s00125-011-2395-y.
10. Ojaimi E., Nguyen Th.T., Klein R. et al. Retinopathy Signs in People with out Diabetes. The Multi-Ethnic Study of Atherosclerosis. Ophthalmology. 2011. Vol. 118(4). P. 656-662. DOI: https://doi.org/10.1016/j.ophtha.2010.08.007.
11. Kolman S.A.M., van Sijl A.M., van der Sluijs F.A., van de Ree M.A. Consideration of hypertensive retinopathy as an important end-organ damage in patients with hypertension. J. Hum. Hypertens. 2017. № 31(2). Р. 121-125. DOI: 10.1038/jhh.2016.49.
12. Chen X., Meng Y., Li J. et al. Serum uric acid concentration is associated with hypertensive retinopathy in hypertensive chinese adults. BMC Ophthalmology. 2017. Vol. 17. P. 83. doi.org/10.1186/s12886-017-0470.
13. Del Brutto O.H., Mera R.M., Viteri E.M. et al. Hypertensive retinopathy and cerebral small vessel disease in Amerindians living in rural Ecuador: The Atahualpa Project. Int. J. Cardiol. 2016. № 218. P. 65-68. doi: 10.1016/j.ijcard.2016.05.020.
14. Erden S., Bicakci E. Hypertensive Retinopathy: Incidence, Risk Factors, and Comorbidities. Clinical and Experimental Hypertension. 2012. Vol. 34(6). P. 397-401. doi.org/10.3109/10641963.2012.663028.
15. Reichhart N., Haase N., Crespo-Garcia S. et al. Hypertensive retinopathy in a transgenic angiotensin-based model. Clinical Science. 2016. № 130(13). Р. 1075-1088. DOI: 10.1042/CS20160092.
16. Fraser-Bell S., Symes R., Vaze A. Hypertensive eye di-sease: a review. Clin. Experiment. Ophthalmol. 2017. № 45(1). Р. 45-53. DOI: 10,1111/ceo.12905.
17. Qiao Y.-C., Pan Y.-H., Xu Y., Zhang X.-X., Zhao H.-L. Interaction of renin-angiotensin system gene polymorphisms with hypertension in Chinese patients with type 1 diabetes and retinopathy. Oncotarget. 2018. № 9. Р. 7582-7589. https://doi.org/10.18632/oncotarget.24100.
18. Konstantinidis L., Guex-Crosier Konstantinidis Y.L. Hypertension and the eye. Current Opinion in Ophthalmology. 2016. Vol. 27(6). Р. 514-521. doi: 10.1097/ICU.0000000000000307.
19. Zhang Y., Zhao L., Li H., Wang Y. Risk factors for hypertensive retinopathy in a Chinese population with hypertension: The Beijing Eye study. Exp. Ther. Med. 2019. № 17(1). Р. 453-458. doi: 10.3892/etm.2018.6967.
20. Pache M., Kube T., Wolf S., Kutschbach P. Do angiographic data support a detailed classification of hypertensive fundus changes? J. Hum. Hypertens. 2002. № 16. Р. 405-410. DOI: 10.1038/sj.jhh.1001402.
21. Курс лекцій з клінічної кардіології. За ред. В.Й. Целуйко. Х.: Гриф, 2004. 576 с.
22. Chatterjee S., Chattopadhyay S., Hope-Ross M., Lip P.L. Hypertension and the eye: changing perspectives. J. Hum. Hypertens. 2002. № 16. Р. 667-675. DOI: 10.1038/sj.jhh.1001472.
23. Wong T.Y., Mitchell P. Hypertensive retinopathy. N. Engl. J. Med. 2004. № 351. Р. 2310-2317. DOI: 10.1056/NEJMra032865.
24. Aissopou E.K., Papathanassiou M., Nasothimiou E.G. et al. The Keith-Wagener-Barker and Mitchell-Wong grading systems for hypertensive retinopathy:association with target organ damage in individuals below 55 years. Journal of Hypertension. 2015. Vol. 33(11). Р. 2303-2309. doi: 10.1097/HJH.0000000000000702.
25. Dimmitt S.B., West J.N., Eames S.M., Gibson J.M., Gosling P., Littler W.A. Usefulness of ophthalmoscopy in mild to moderate hypertension. Lancet. 1989. № 1. Р. 1103-1106. DOI: 10.1016/s0140-6736(89)92384-2.
26. Rizzoni D., Porteri E., Duse S. et al. Relationship between media-to-lumen ratio of subcutaneous small arteries and wall-to-lumen ratio of retinal arterioles evaluated noninvasively by scanning laser Doppler flowmetry. J. Hypertens. 2012. № 30. Р. 1169-1175. doi: 10.1097/HJH.0b013e328352f81d.
27. Lee H.M., Lee W.H., Kim K.N., Jo Y.J., Kim J.Y. Changes in thickness of central macula and retinal nerve fibre layer in severe hypertensive retinopathy: a 1-year longitudinal study. Acta Ophthalmologica. 2018. Vol. 96(3). Р. 386-392. https://doi.org/10.1111/aos.13521.
28. Perrone-Filardi P., Coca A., Galderisi M. et al. Noninvasive cardiovascular imaging for evaluating subclinical target organ damage in hypertensive patients: a consensus article from the European Association of Cardiovascular Imaging, the European Society of Cardiology Council on Hypertension and the European Society of Hypertension. J. Hypertens. 2017. № 35(9). Р. 1727-1741. doi: 10.1097/HJH.0000000000001396.
29. Struijker-Boudier H.A.J., Agabiti Rosei E. The microcirculation and the haemodynamics of hypertension. European Society of Hypertension Scientific Newsletter: Update on Hypertension Management. 2011. 12. № 34. Р. 67-68.
30. Chang C.-H., Tsai R.-K., Wu W. C., Kuo S.-L., Yu H.-S. Use of Dynamic Capillaroscopy for Studying Cutaneous Microcirculation in Patients with Diabetes Mellitus. Microvascular Research. 1996. Vol. 53(2). Р. 121-127. https://doi.org/10.1006/mvre.1996.2003.
31. Ushiyama O., Ushiyama K., Yamada T. et al. Retinal findings in systemic sclerosis:a comparison with nailfold capillaroscopic patterns. Ann. Rheum. Dis. 2003. № 62(3). Р. 204-207. https://doi.org/10.1136/ard.62.3.204.
32. Arend O., Rüffer M., Remky A. Macular circulation in patients with diabetes mellitus with and without arterial hypertension . Br. J. Ophthalmol. 2000. № 84. Р. 1392-1396. dx.doi.org/10.1136/bjo.84.12.1392.
33. Thomas C.H., Richey Sharrett A., Mosle T.H. et al. Gottesman Retinal Microvascular Abnormalities Predict Progression of Brain Microvascular Disease An Atherosclerosis Risk in Communities Magnetic Resonance Imaging Stud. Stroke. 2014. № 45. Р. 1012-1017. DOI: 10.1161/STROKEAHA.113.004166.
34. Wei W., Xia Z., Gao H. et al. Correlation of retinopathy with leukoaraiosis in patients with anterior circulation infarcts. Journal of Clinical Neuroscience. 2016. Vol. 33. Р. 105-110. doi.org/10.1016/j.jocn.2016.02.042.
35. Wong T.Y., Klein R., Sharrett A.R. et al. Retinal arteriolar diameters and risk for hypertension. Ann. Intern. Med. 2004. № 140. Р. 248-255. DOI: 10.7326/0003-4819-140-4-200402170-00006.
36. Varghese M., Srilakshmi M.A., Tinku T., Sunder M., Varghese K. The association of severity of retinal vascular changes and cardiac remodeling in systemic hypertension. Ther. Adv. Cardiovasc. Dis. 2016. Vol. 10(4). Р. 224-230. DOI: 10.1177/1753944716630869.
37. Triantafyllou A., Anyfanti P., Zabulis X. et al. Accumulation of microvascular target organ damage in newly diagnosed hypertensive patients. Journal of the American Society of Hypertension. 2014. Vol. 8(8). Р. 542-549. https://doi.org/10.1016/j.jash.2014.04.008.
38. Wong T.Y., McIntosh R. Hypertensive retinopathy signs as risk indicators of cardiovascular morbidity and mortality. Br. Med. Bull. 2005. № 73–74. Р. 57-70. DOI: 10.1093/bmb/ldh050.
39. Duartea T., Gonçalvesa S., Britob R. et al. Relationship between nocturnal blood pressure profiles and the presence and severity of hypertensive retinopathyRelação entre o perfil tensional noturno e a prevalência e gravidade da retinopatia hipertensiva. Revista Portuguesa de Cardiologia. 2018. Vol. 37(2). Р. 169-173. https://doi.org/10.1016/j.repc.2017.06.009.
40. Karadag B., Ozyigit T., Serindag Z., Ilhan A., Ozben B. Blood pressure profile is associated with microalbuminuria and retinopathy in hypertensive nondiabetic patients. Wien. Klin. Wochenschr. 2018. № 130(5–6). Р. 204-210. https://doi.org/10.1007/s00508-017-1270-3.
41. Боєв С.С., Доценко М.Я., Герасименко Л.В., Шехунова І.О. Актуальні аспекти варіабельності артеріального тиску при артеріальній гіпертензії. Артериальная гипертензия. 2018. № 2(58). С. 44-51. doi: http://dx.doi.org/10.22141/2224-1485.1.63.2019.162953.
42. Janisch B., Giezendanner S., K. Henny-Fullin et al. The relation of arterial hypertension and target organ damage in the swiss hypertension cohort study. Journal of Hypertension. 2017. Vol. 35. Р. 271. DOI: 10.1097/01.hjh.0000523786.70737.00.
43. Mancia G., Fagard R., Narkiewicz K. et al. 2013 ESH/ESC Guidelines for the management of arterial hypertension: the Task Force for the management of arterial hypertension of the European Society of Hypertension (ESH) and of the European Society of Cardiology (ESC). Hypertens. 2013. № 31(7). Р. 1281-357. doi: 10.1097/01.hjh.0000431740.32696.cc.
44. Roy P.K., Nguyen U.T., Bhuiyan A., Ramamohanarao K. An effective automated system for grading severity of retinal arteriovenous nicking in colour retinal images. Eng. Med. Biol. Soc. 2014. Р. 6324-6327. DOI: 10.1109/EMBC.2014.6945075.
45. Van den Born B.J., Hulsman C.A., Hoekstra J.B., Schlingemann R.O., van Montfrans G.A. Value of routine funduscopy in patients with hypertension: systematic review. BMJ. 2005. Vol. 331. Р. 73-76. DOI: 10.1136/bmj.331.7508.73.
46. Hughes A., Stanton A., Jabbar A., Chapman N., Martinez-Perez M.E., McG Thom S.A. Effect of antihypertensive treatment on retinal microvascular changes in hypertension. Journal of Hypertension. 2008. № 26(8). Р. 1703-1707. DOI: 10.1097/HJH.0b013e328304b072.
47. Tripathy K., Chaudhuri A. Comment on: Dramatic response to intravitreal bevacizumab in hypertensive retinopathy. Indian. J. Ophthalmol. 2019. Vol. 67(1). Р. 180. doi: 10.4103/ijo.IJO_1654_18.
48. Do D.V., Wang X., Vedula S.S. et al. Blood pressure control for diabetic retinopathy. Sao Paulo Medical Journal. 2015. № 133(3). Р. 278-279. http://dx.doi.org/10.1590/1516-3180.20151333T1.