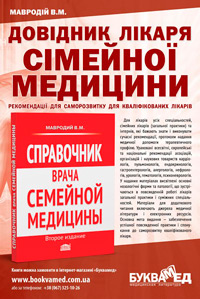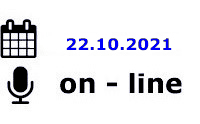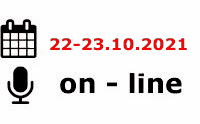 ---
СІМЕЙНІ ЛІКАРІ ТА ТЕРАПЕВТИ
---
НЕВРОЛОГИ, НЕЙРОХІРУРГИ, ЛІКАРІ ЗАГАЛЬНОЇ ПРАКТИКИ, СІМЕЙНІ ЛІКАРІ
---
КАРДІОЛОГИ, СІМЕЙНІ ЛІКАРІ, РЕВМАТОЛОГИ, НЕВРОЛОГИ, ЕНДОКРИНОЛОГИ
---
СТОМАТОЛОГИ
---
ІНФЕКЦІОНІСТИ, СІМЕЙНІ ЛІКАРІ, ПЕДІАТРИ, ГАСТРОЕНТЕРОЛОГИ, ГЕПАТОЛОГИ
---
ТРАВМАТОЛОГИ
---
ОНКОЛОГИ, (ОНКО-ГЕМАТОЛОГИ, ХІМІОТЕРАПЕВТИ, МАМОЛОГИ, ОНКО-ХІРУРГИ)
---
ЕНДОКРИНОЛОГИ, СІМЕЙНІ ЛІКАРІ, ПЕДІАТРИ, КАРДІОЛОГИ ТА ІНШІ СПЕЦІАЛІСТИ
---
ПЕДІАТРИ ТА СІМЕЙНІ ЛІКАРІ
---
АНЕСТЕЗІОЛОГИ, ХІРУРГИ
International journal of endocrinology Том 17, №4, 2021
Awareness of diabetic adult patients about immunization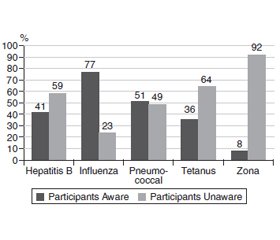 Authors:

Muhammet Zahid Оncu(1), Ali Timucin Аtayoglu(2), Hakan Sari(3), Murat Аltuntas(4) (1) — Başakşehir 4th Family Healthcare Center, Istanbul, Turkey (2) — Istanbul Medipol University, International School of Medicine, Department of Family Medicine, Istanbul, Turkey (3) — Health Sciences University, Bagcilar Education & Research Hospital, Department of Internal Medicine, Istanbul, Turkey (4) — Health Sciences University, Bagcilar Education & Research Hospital, Department of Family Medicine, Istanbul, Turkey



Categories:

Endocrinology



Sections:

Clinical researches
Summary
Актуальність. Цукровий діабет (ЦД) асоціюється з підвищеною схильністю до інфікування, що частково пояснюється зниженою імунною відповіддю, опосередкованою Т-клітинами. Крім того, установлене порушення функції нейтрофілів, пов'язане з ЦД. Мета: визначити рівень обізнаності хворих на цукровий діабет 2-го типу стосовно імунізації проти гепатиту В, грипу, правця, а також з'ясувати джерело поточної інформації про вакцини. Матеріали та методи. Дослідження планувалось як проспективне, перехресне, описове та аналітичне. Анкета була застосована до пацієнтів із діагнозом ЦД 2-го типу, які звертались у лікарню, в амбулаторних умовах методом особистого опитування. Результати. Усього було опитано 439 пацієнтів. Розподіл пацієнтів за тривалістю ЦД такий: 38,5, 19, 24 та 18 % осіб — відповідно 0–5, 6–10, 11–15 років та більше 16 років. Ураження органів було виявлено в 76 пацієнтів, і як найбільш поширене ускладнення діагностована ретинопатія у 57 (13,01 %) пацієнтів. Серед пацієнтів у 175 осіб (39,86 %) була артеріальна гіпертензія, а 164 (37,36 %) із них мали супутню гіперліпідемію. 153 (35,75 %) пацієнти знали про пневмококову вакцину, кількість пацієнтів, які отримали щеплення, становила 55 (12,53 %). У той же час 336 (76,54 %) знали про вакцину проти грипу, 108 (24,60 %) із них отримали щеплення. Серед пацієнтів 179 (40,77 %) чули про вакцину проти гепатиту В, але лише 34 (7,74 %) отримали щеплення. Було встановлено, що 279 осіб чули про протиправцеву вакцину, 183 особам було введено принаймні одну дозу вакцини, проте останнє щеплення проводилося 101 (55,49 %) особі, які вакцинувалися проти правця понад 11 років тому. Лише 3 із 33 (7,52 %), які знали про інші вакцини, зробили щеплення. У цьому дослідженні 243 (55,35 %) людини отримали щеплення в зрілому віці з будь-якої причини. Не було значної залежності між рівнем освіти та тривалістю захворювання та вакцинацією. Висновки. Установлено, що рівень імунізації дорослих хворих на цукровий діабет є низьким. Фахівці первинної медичної допомоги відіграють важливу роль в імунізації хворих на цукровий діабет.
Background. Diabetes mellitus (DM) is associated with an increased rate of infection, which was partly explained by a decreased T cell-mediated response, and although being controversial, impaired function of neutrophil associated with diabetes is also documented. The purpose was to determine awareness of type 2 Diabetic patients about immunization against hepatitis-B, influenza, tetanus and zona, to find out the source of current vaccine information. Materials and methods. The study was planned as a single centred, prospective, cross-sectional, descriptive and analytical trial. The questionnaire form was applied to patients diagnosed with type 2 DM, who applied to Diabetics Outpatient Clinic by face-to-face interview technique. Results. A total of 439 patients was evaluated; the diagnosis time of 38.5, 19, 24 and 18 % of the patients was determined as 0–5 years, 6–10 years, 11–15 years and more than 16 years, respectively. Organ damage was detected in 76 of the patients, and as the most common complication, retinopathy was found to be in 57 (13.01 %) patients. Among the patients, 175 (39.86 %) of them had coexisting hypertension, and 164 (37.36 %) of them had coexisting hyperlipidaemia. Whereas 153 (35.75 %) were aware of pneumococcal vaccine, the number of patients who got vaccinated was 55 (12.53 %). Whereas 336 (76.54 %) were aware of influenza vaccine, 108 (24.60 %) of them got vaccinated. Among the patients, 179 (40.77 %) heard of hepatitis B vaccine, but 34 (7.74 %) got vaccinated. It was determined that, 279 people heard od tetanus vaccine, 183 people were administered at least one dose of vaccine, however the last vaccine of 101 (55.49 %) of those who had tetanus vaccine, was more than 11 years ago. Only 3 out of 33 (7.52 %), who knew about the zona vaccine, got vaccinated. In that study, 243 (55.35 %) people got vaccinated in adulthood for any reason. There was no significant relationship between education level and duration of disease and vaccination. Conclusions. Adult immunization rates of diabetic patients were found to be in low levels. The primary care professionals play an essential role in the immunization of diabetic patients.
Keywords
цукровий діабет; імунізація; профілактика; вакцинація
diabetes mellitus; immunization; prevention; vaccination
For the full article you need to subscribe to the magazine.
Bibliography
Qaseem A., Barry M.J., Humphrey L.L., Forciea M.A. Oral Pharmacologic Treatment of Type 2 Diabetes Mellitus: A Clinical Practice Guideline Update from the American College of Physicians. Annals of Internal Medicine. 2017. 166(4). 279. doi: 10.7326/M16-1860.
International Diabetes Federation. IDF Diabetes Atlas. 8th ed. 2017.
Muller L.M.A.J., Gorter K.J., Hak E., Goudzwaard W.L., Schellevis F.G., Hoepelman A.I.M. et al. Increased risk of common infections in patients with type 1 and type 2 diabetes mellitus. Clinical Infectious Diseases. 2005. 41. 281-288. https://doi.org/10.1086/431587.
Lampasona V., Secchi M., Scavini M. et al. Antibody response to multiple antigens of SARS-CoV-2 in patients with diabetes: an observational cohort study. Diabetologia. 2020. 63. 2548-2558. https://doi.org/10.1007/s00125-020-05284-4.
Jiménez-Garcia R., Lopez-de-Andres A., Hernandez-Barrera V., Gómez-Campelo P., San Andrés-Rebollo F.J., de Burgos-Lunar C. et al. Influenza vaccination in people with type 2 diabetes, coverage, predictors of uptake, and perceptions. Result of the MADIABETES cohort a 7 years follow up study. Vaccine. 2017. 35. 101-108. https://doi.org/10.1016/j.vaccine.2016.11.039.
Vaccination Practices for Hepatitis B, Influenza, and Pneumococcal Disease for People With Diabetes. The Diabetes Educator. 2014. 40. 122-124. https://doi.org/10.1177/0145721713513545.
Husein N., Chetty A. Influenza, Pneumococcal, Hepatitis B and Herpes Zoster Vaccinations. Canadian Journal of Diabetes. 2018. 42. 142-144. https://doi.org/10.1016/j.jcjd.2017.10.016.
Ozisik L., Tanriover M.D., Rigby S., Unal S. ADVICE for a healthier life: Adult Vaccination Campaign in Europe. European Journal of Internal Medicine. 2016. 33. 14-20. https://doi.org/10.1016/j.ejim.2016.04.021.
Mantel C., Cherian, T. New immunization strategies: adapting to global challenges. Bundesgesundheitsbl. 2020. 63. 25-31. https://doi.org/10.1007/s00103-019-03066-x.
Biberoğlu K., Biberoğlu S., Özbakkaloğlu M., Bilgir O., Aslan L., Bolaman Z. et al. Haydi Büyükler Aşıya. 2006 n.d. http://www.tihud.org.tr/Dernegimizden?sayfa=1&menu=8 (accessed april 4, 2021).
Arslan E.I., Altınova A., Baloş Törüner F., Yalçın M.M., Özkan Ç., Çakır N. et al. Diyabetik Hastaların Hepatit-B, İnfluenza ve Pnömokok Aşı Farkındalıkları. Gazi Medical Journal. 2016.
Satman I., Akalin S., Cakir B., Altinel S., Comlekci A., Yurumez A. et al. The effect of physicians' awareness on influenza and pneumococcal vaccination rates and correlates of vaccination in patients with diabetes in Turkey: An epidemiological Study "diaVAX." Human Vaccines and Immunotherapeutics. 2013. 9. 2618-2626. https://doi.org/10.4161/hv.25826.
Akker I.L.-V. den, Verheij T.J.M., Buskens E., Nichol K.L., Rutten G.E.H.M., Hak E. Clinical effectiveness of first and repeat influenza vaccination in adult and elderly diabetic patients. Diabetes Care. 2006. 29. 1771-1777.
Heymann A.D., Shapiro Y., Chodick G., Shalev V., Kokia E., Kramer E. et al. Reduced hospitalizations and death associated with influenza vaccination among patients with and without diabetes. Diabetes Care. 2004. 27. 2581-2584. https://doi.org/10.2337/diacare.27.11.2581.
Uzuner A., Arabacı Ş., Yüceel A.İ., Kocatürk A.C., Kaynar E., Khan A. Knowledge, Attitude and Behaviors of Adults About Adulthood Immunization. Turkish Journal of Family Medicine and Primary Care. 2018. 215-225. https://doi.org/10.21763/tjfmpc.452487.
Norton S.P., Scheifele D.W., Bettinger J.A., West R.M. Influenza vaccination in paediatric nurses: Cross-sectional study of coverage, refusal, and factors in acceptance. Vaccine. 2008. 26. 2942-2948. https://doi.org/10.1016/j.vaccine.2008.03.033.
Sarı T., Temoçin F., Köse H. Sağlık çalışanlarının influenza aşısına yaklaşımları. Klimik Dergisi. 2017. 30. 59-63. https://doi.org/10.5152/kd.2017.15.
Dooling K.L., Guo A., Patel M., Lee G.M., Moore K., Belongia E.A. et al. Recommendations of the Advisory Committee on Immunization Practices for Use of Herpes Zoster Vaccines. MMWR Morbidity and Mortality Weekly Report. 2018. 67. 103-108. https://doi.org/10.15585/mmwr.mm6703a5.
Lee T.J., Hayes S., Cummings D.M., Cao Q., Carpenter K., Heim L. et al. Herpes zoster knowledge, prevalence, vaccination rate by race. Journal of the American Board of Family Medicine. 2013. 26. 45-51. https://doi.org/10.3122/jabfm.2013.01.120154.
Toprak D., Koksal I. Adult vaccination, problems in practice and solution proposals, role of family physicians in adult vaccination. Turk. Aile Hek. Derg. 2018. 22. 166-174. https://doi.org/10.15511/tahd.18.00366.